Only the best for the mothers
Make your mother, partner, grandmother or any other important woman in your life happy by surprising them with a timeless and practical gift!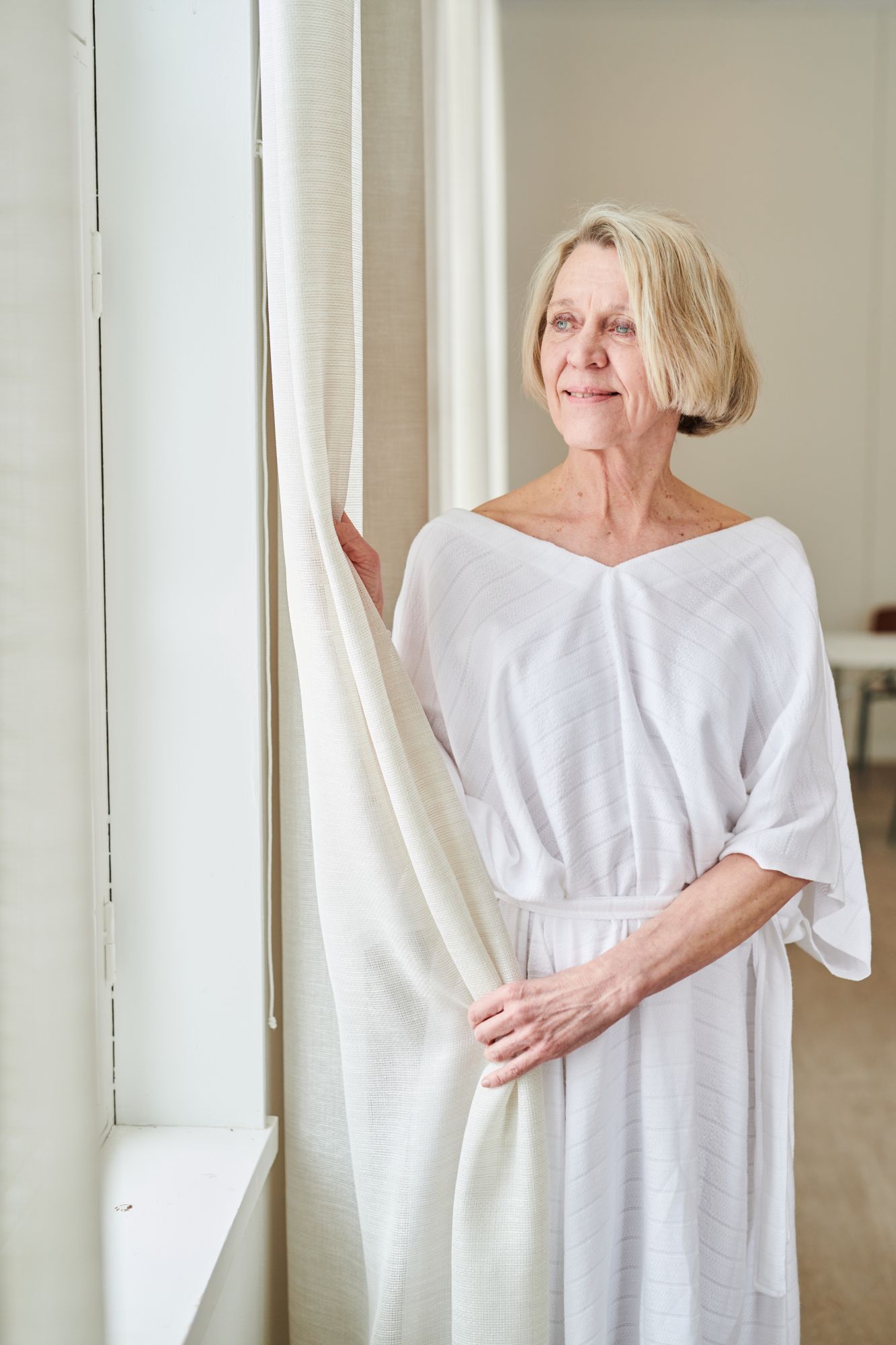 Kaftans
A kaftan made of bamboo is the perfect garment for lounging at home and for summer!
The kaftan has an incredibly soft touch and thanks to its material it is also really breathable. The kaftan has a one-size design, and the fit is easily adjusted with the included belt.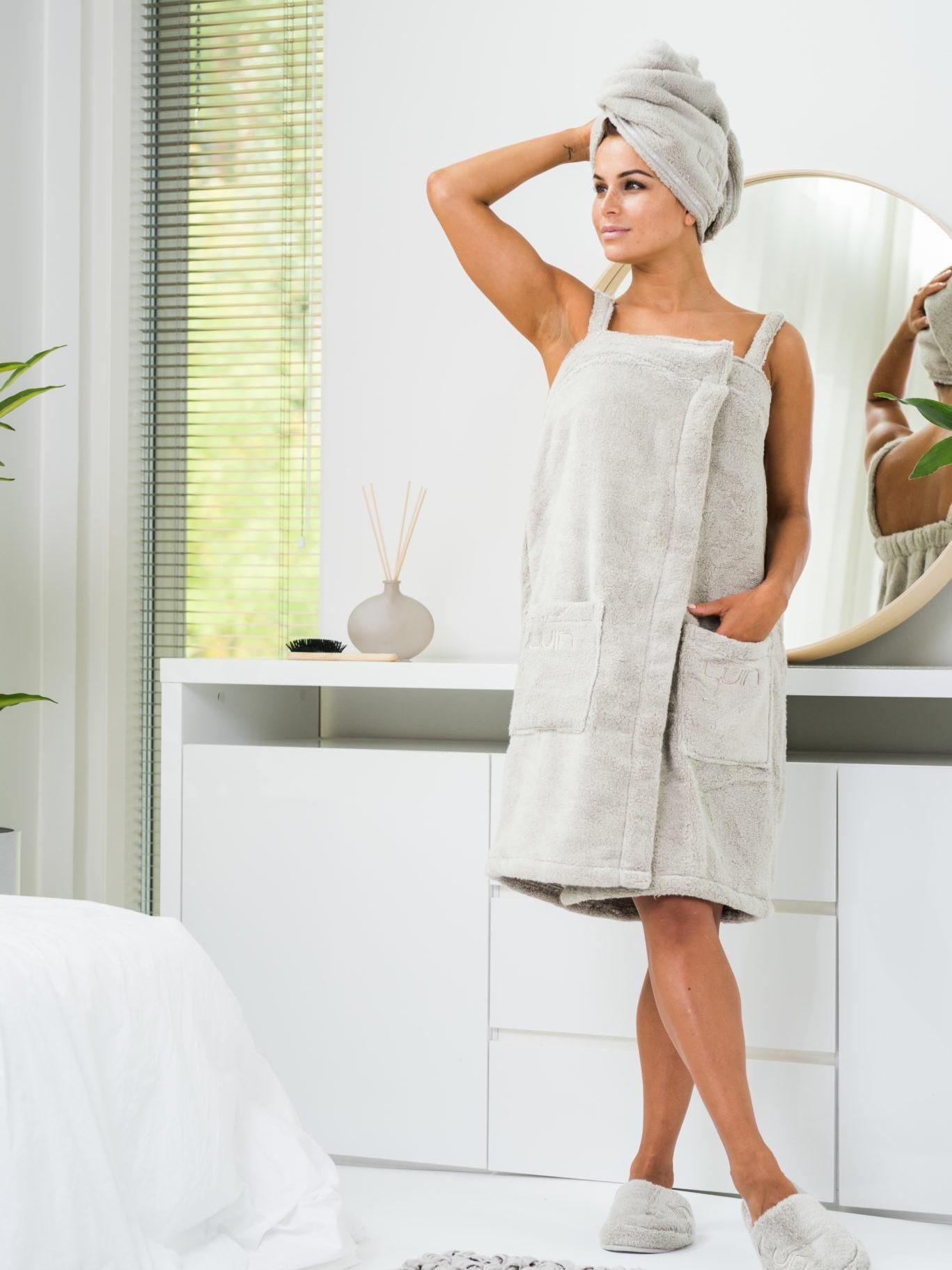 Spa dresses
A Spa dress is a stylish, comfortable, and modern wrap towel designed to raise the use of towels to a spa-like level.
After a shower, it's nice to enjoy the clean and relaxed feeling and take some time with a towel on, maybe while enjoying a cup of tea. The material of Spa dress is our plush soft and absorbent Luin Living signature cotton material, so you can put it on straight from the shower.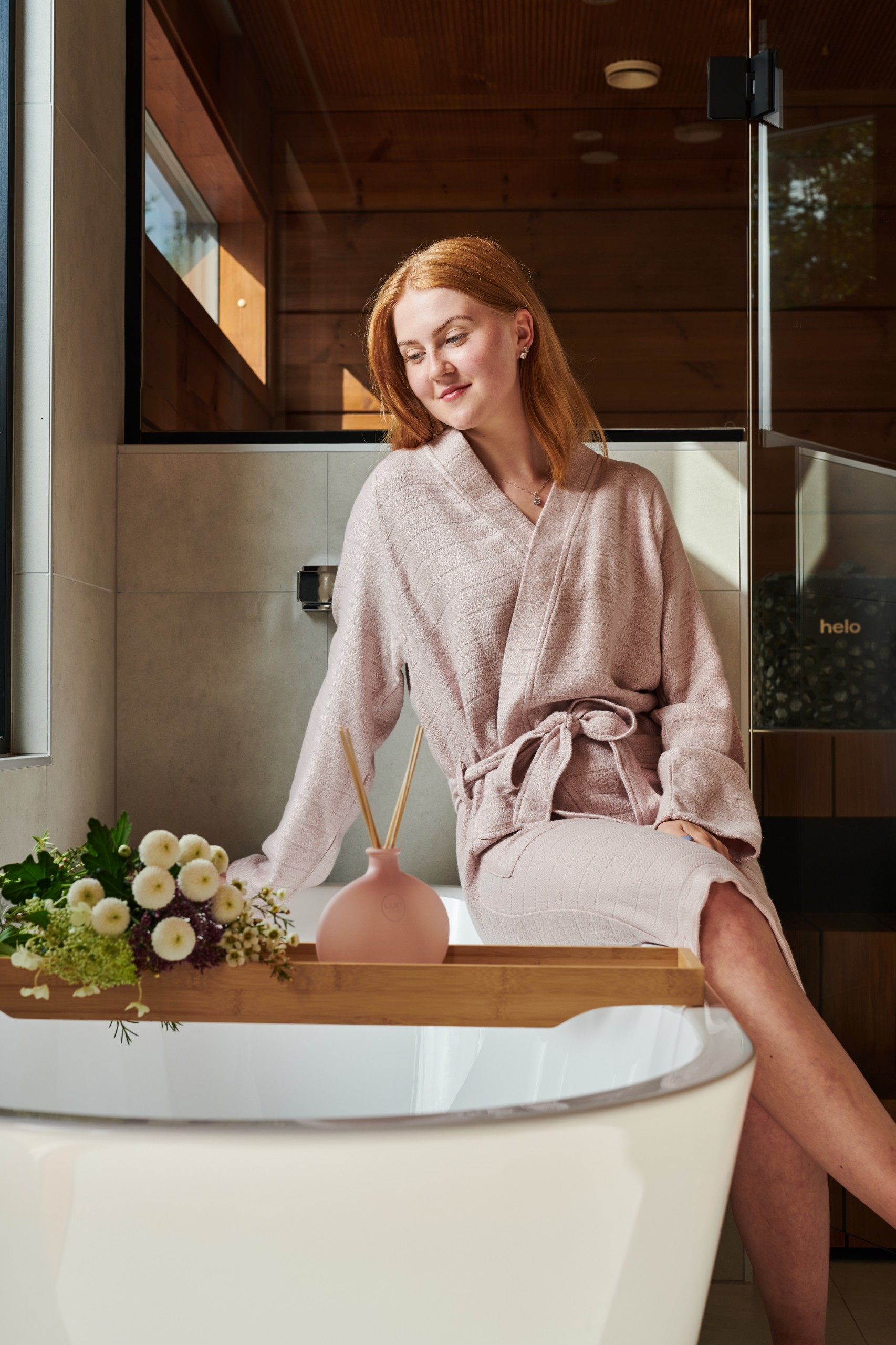 Morning gowns
Wrap it up in the morning and use it at home as a comfortable everyday accessory!
Luin Living's Bamboo collection is a tribute to the ecological and rapidly renewable natural material that is bamboo. Enjoy everyday life and the versatile comfort bamboo offers!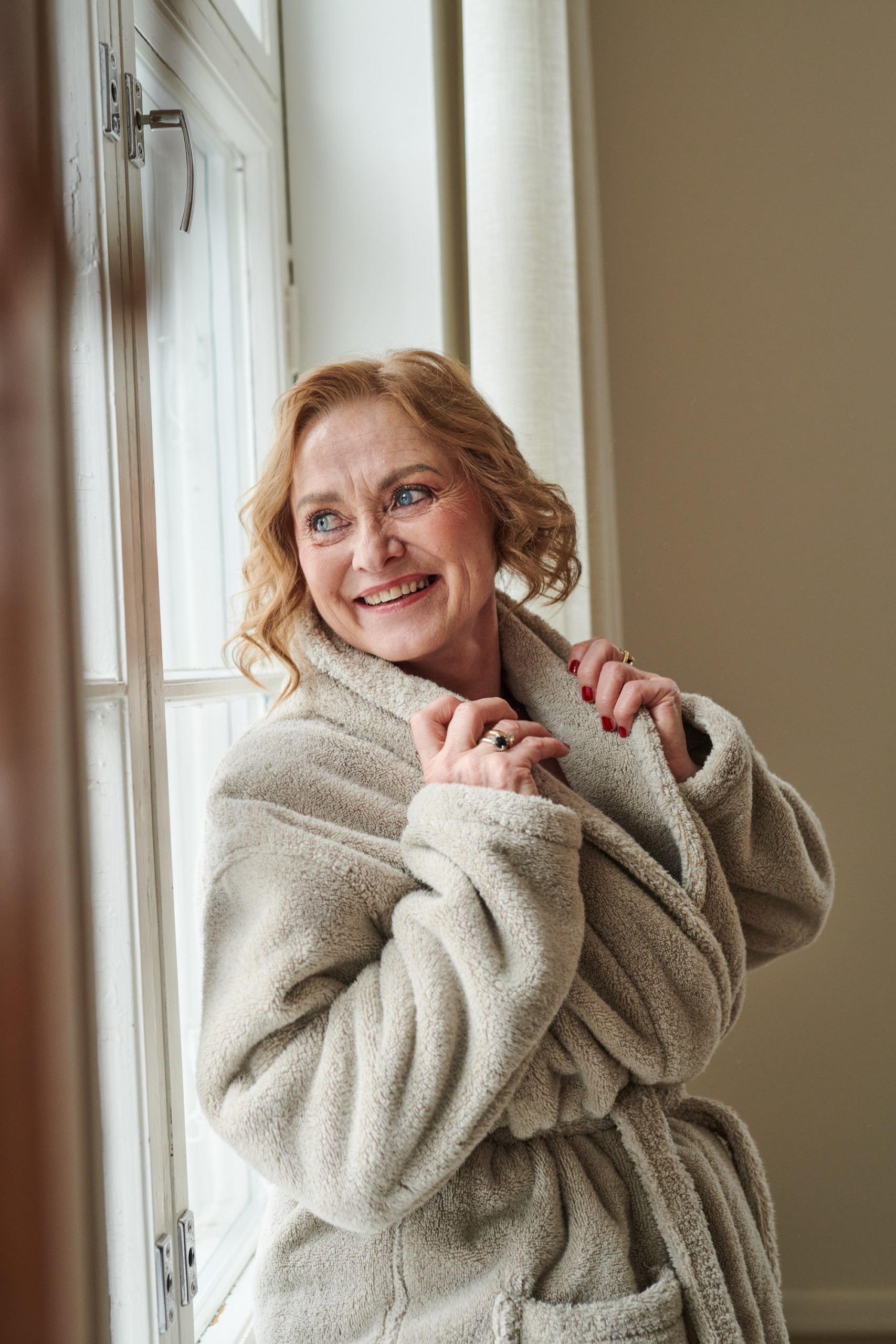 Bathrobes
Our luxuriously plush cotton bathrobes are the favorite accessory for those who love spending time at home.
Our own signature material of the Your Home – Your Spa product family is luxuriously plush, soft, and highly absorbent 100% cotton. The luxury of the material and the harmonious color scheme bring a real spa atmosphere to every home.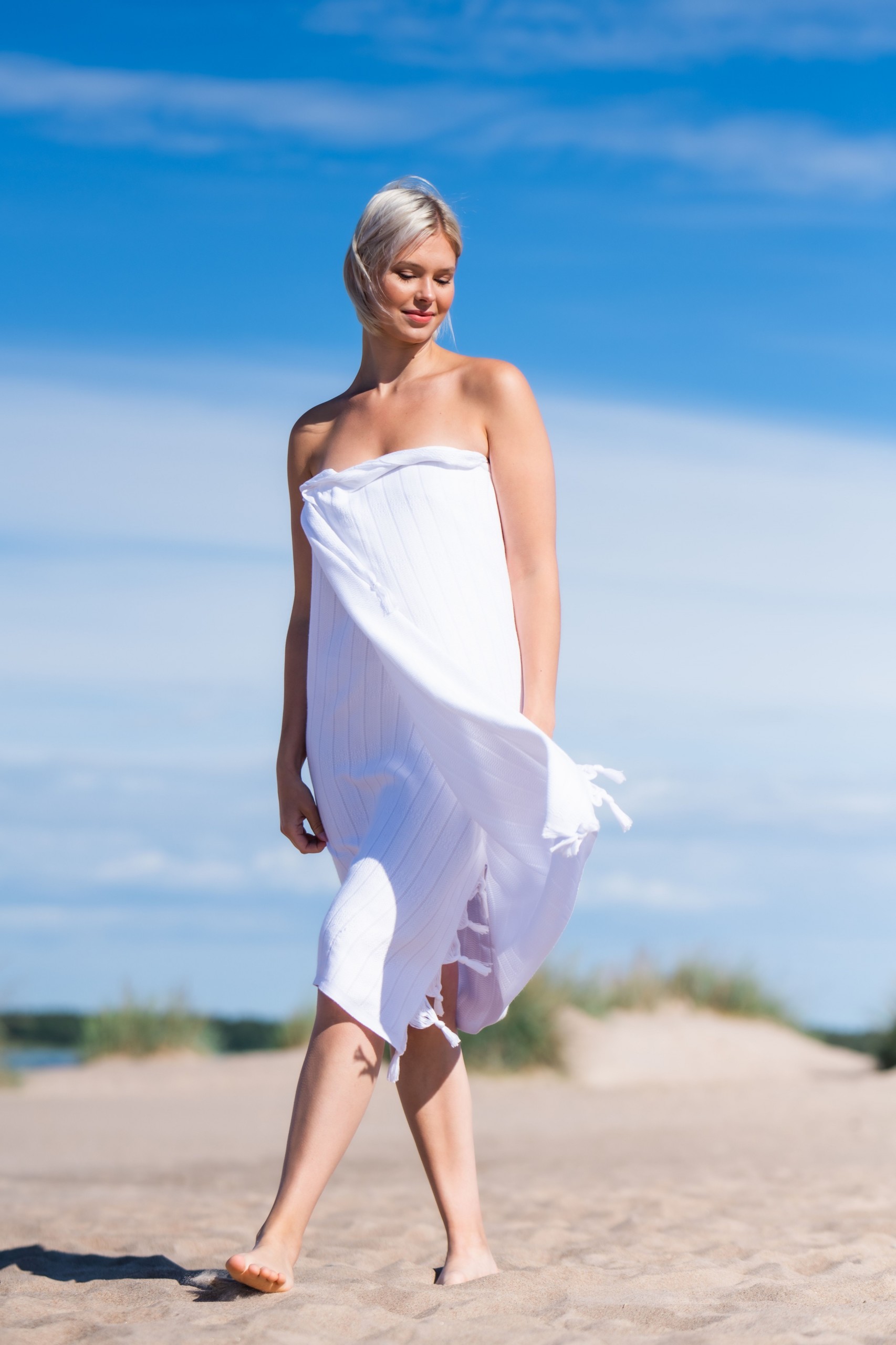 Bamboo towel
Bamboo towels are the go-to summer towel thanks to their versatility!
The luxuriously soft material combined with the large size makes this towel a real must-have product. You can use it as a warm scarf, tie it around as a stylish sarong or use it like a blanket both inside and on the cottage terrace.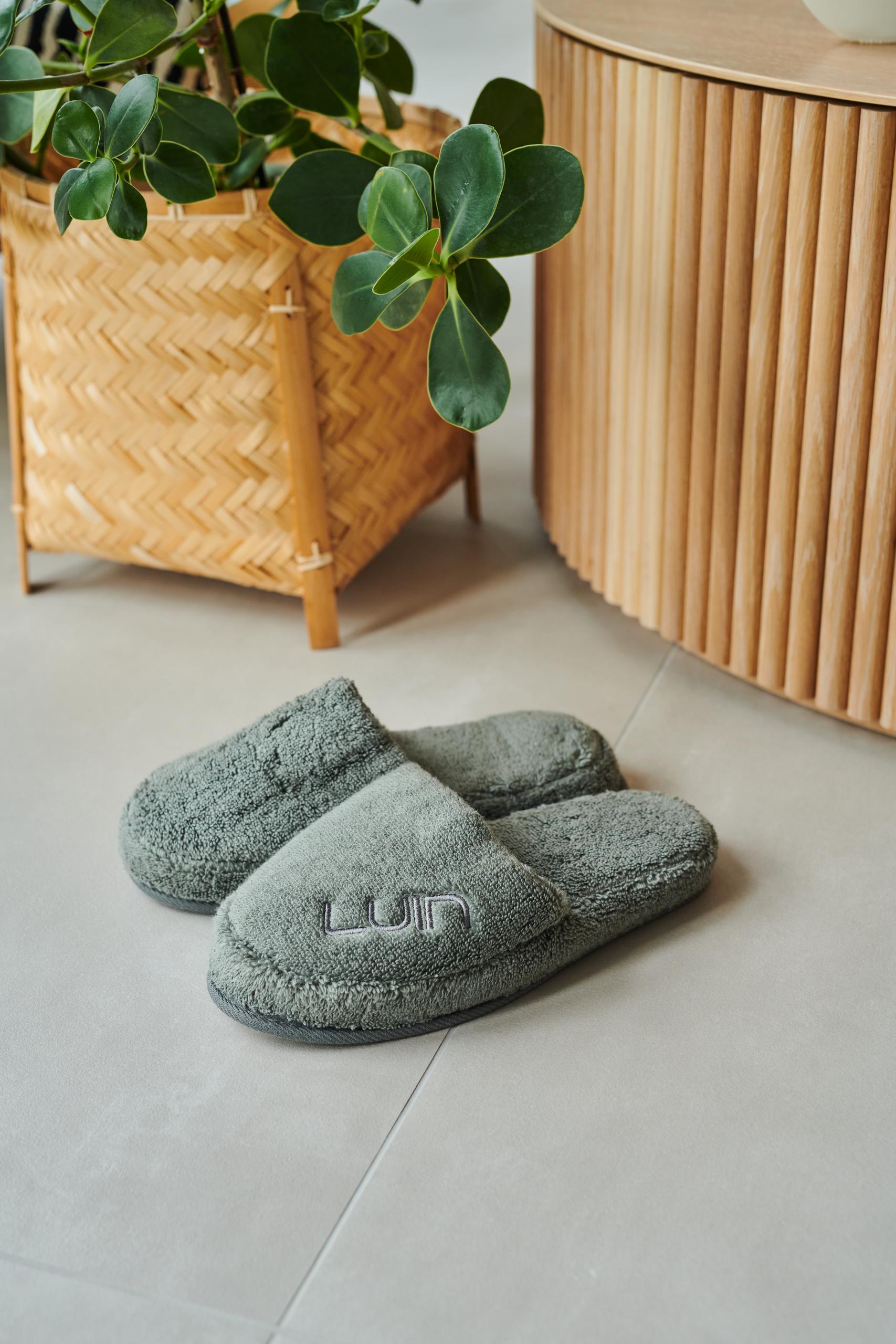 Bath slippers
You can´t find a pair of slippers softer than these!
Luxury and softness for your feet! These slippers are intended for use, so you can also wash them in the machine without any worries.
Gift card
An online store gift card is the perfect gift idea when you want to give the recipient freedom of choice. If you want, you can also send a gift card at a timed time directly to the recipient with a personal greeting!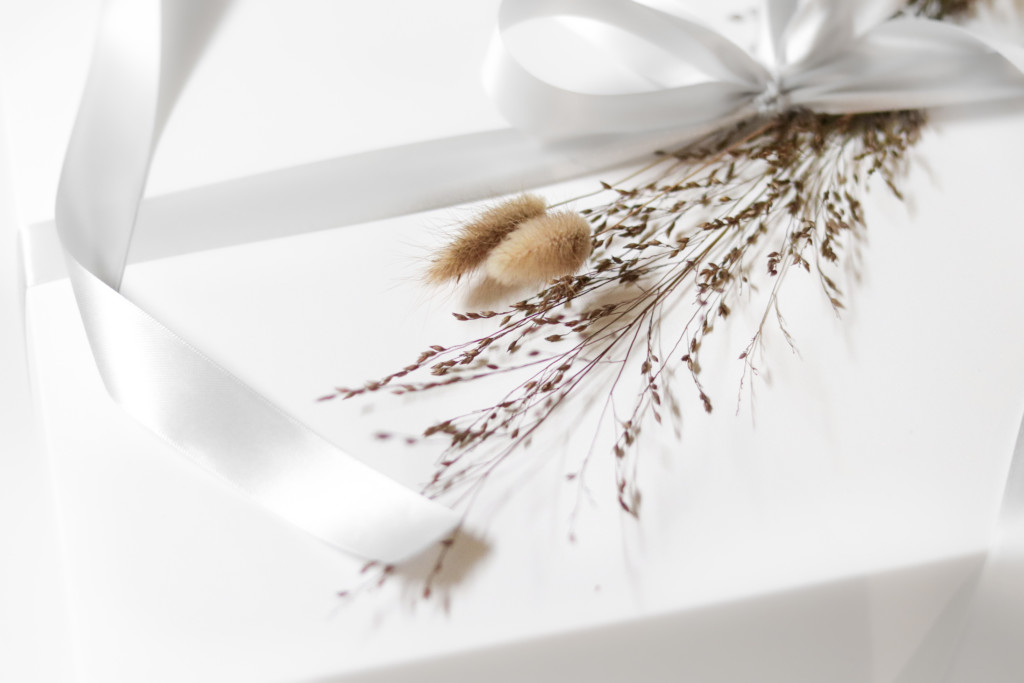 Hair towels