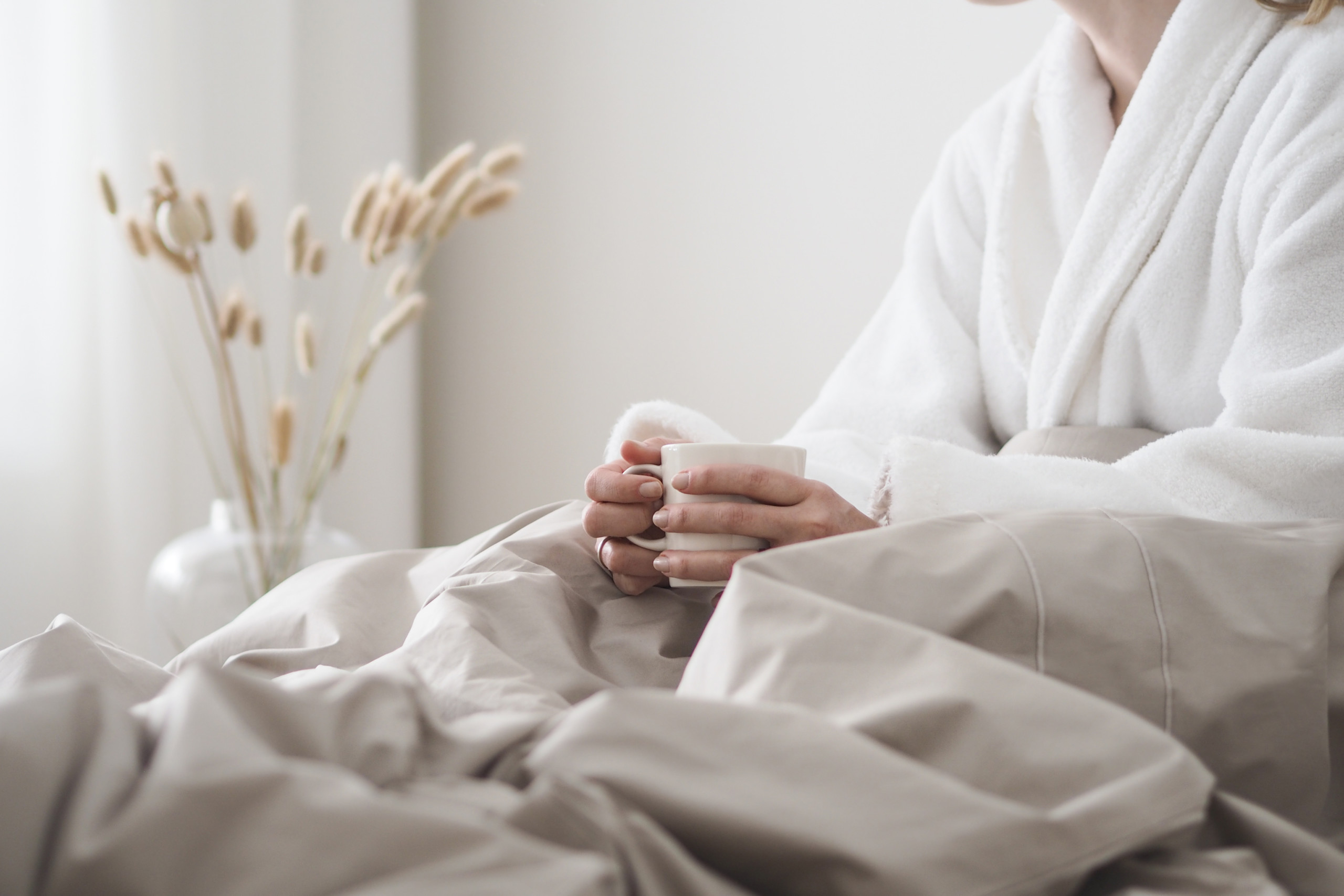 Capsule Linen Closet
– Serene home textile organization method
ORGANIZED LINEN CLOSET REFLECTS YOUR WELL-BEING
How does it look like in your linen closet? Are there towels or sheets that you don't even remember you had? Ones that you haven't used in years, but maybe will again one day…

With the help of Professional Organizer Kiira Vuorinen, we got inspired to organize a home linen closet. Towels, sheets and other home textiles are part of our everyday life and surprisingly affect our well-being as well. A well-organized linen closet makes your everyday routine much more pleasant and enhances clarity of mind.

We are now introducing the Home Linen Capsule ideology to get rid of the burden of unnecessary textiles and invest, not only, in an organized linen closet but also your mental well-being.
4 EASY STEPS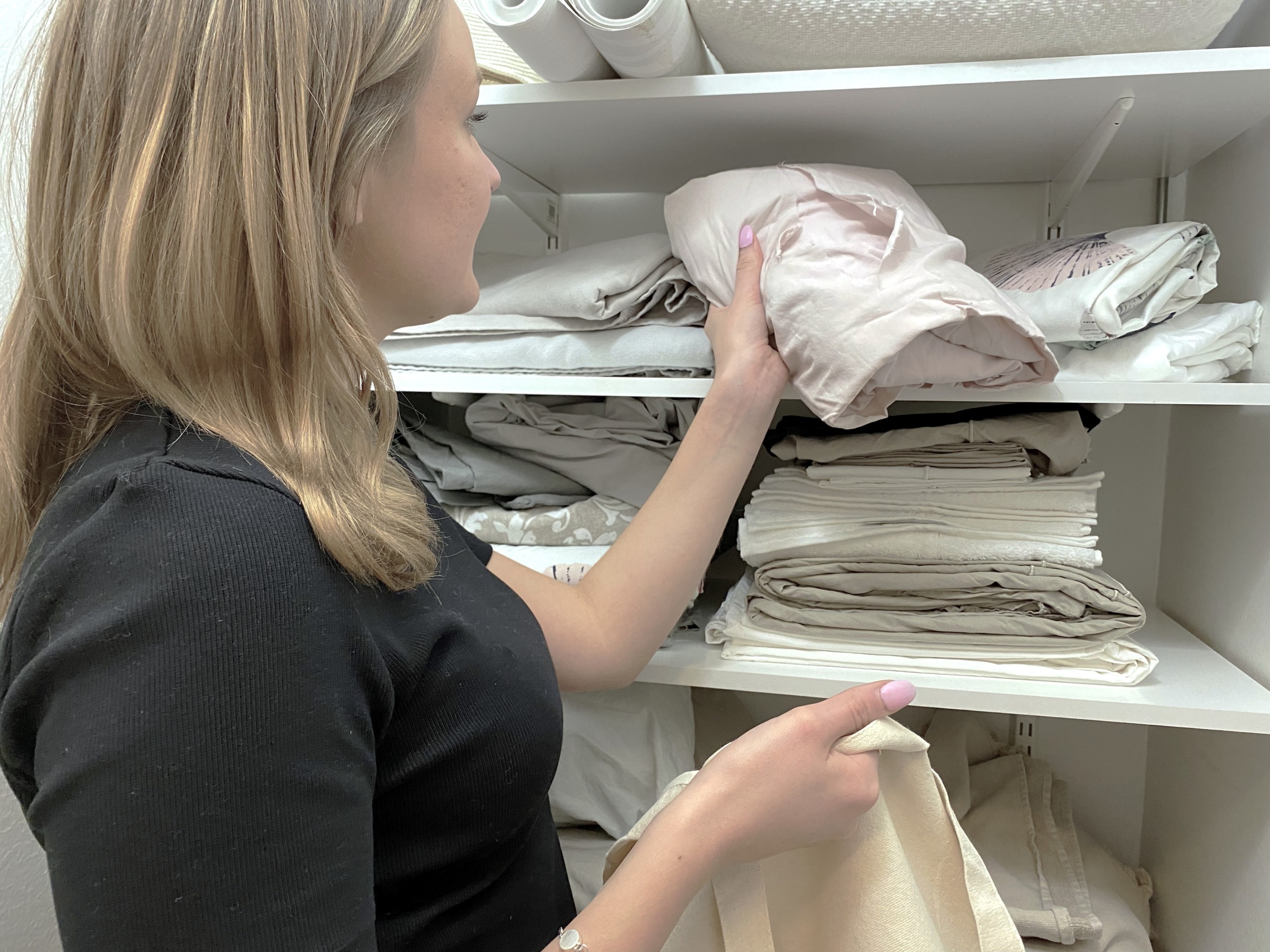 A way to a more harmonious linen closet begins with well-thought minimalist thinking. How many towels does your household really need? – Typically, the biggest challenge is simply the quantity of linen. Unfortunately, we tend to save very old towels and sheets that are never actually used, Kiira says and recommends reducing the number of home textiles in a way that the linen rotates quickly and all items in the closet are frequently in use.

In addition to the need of your household, it is also good to have some towels and sheets for guests.

The first step of the process is to unload all your home linens from the closet and arrange them in three piles:
Save
Recycle
Discard
Professional Organizer Tip! Here's how to calculate the need of your household: 2 bath towels, 2 hand towels, 2 face towels and two sheets are enough per person.

Invest! High-quality, timeless linen has a long lifecycle, making the investment worth it in the long run. In addition, choosing breathable, comfortable, and quality bedding textiles for example has a direct effect on a good night's sleep.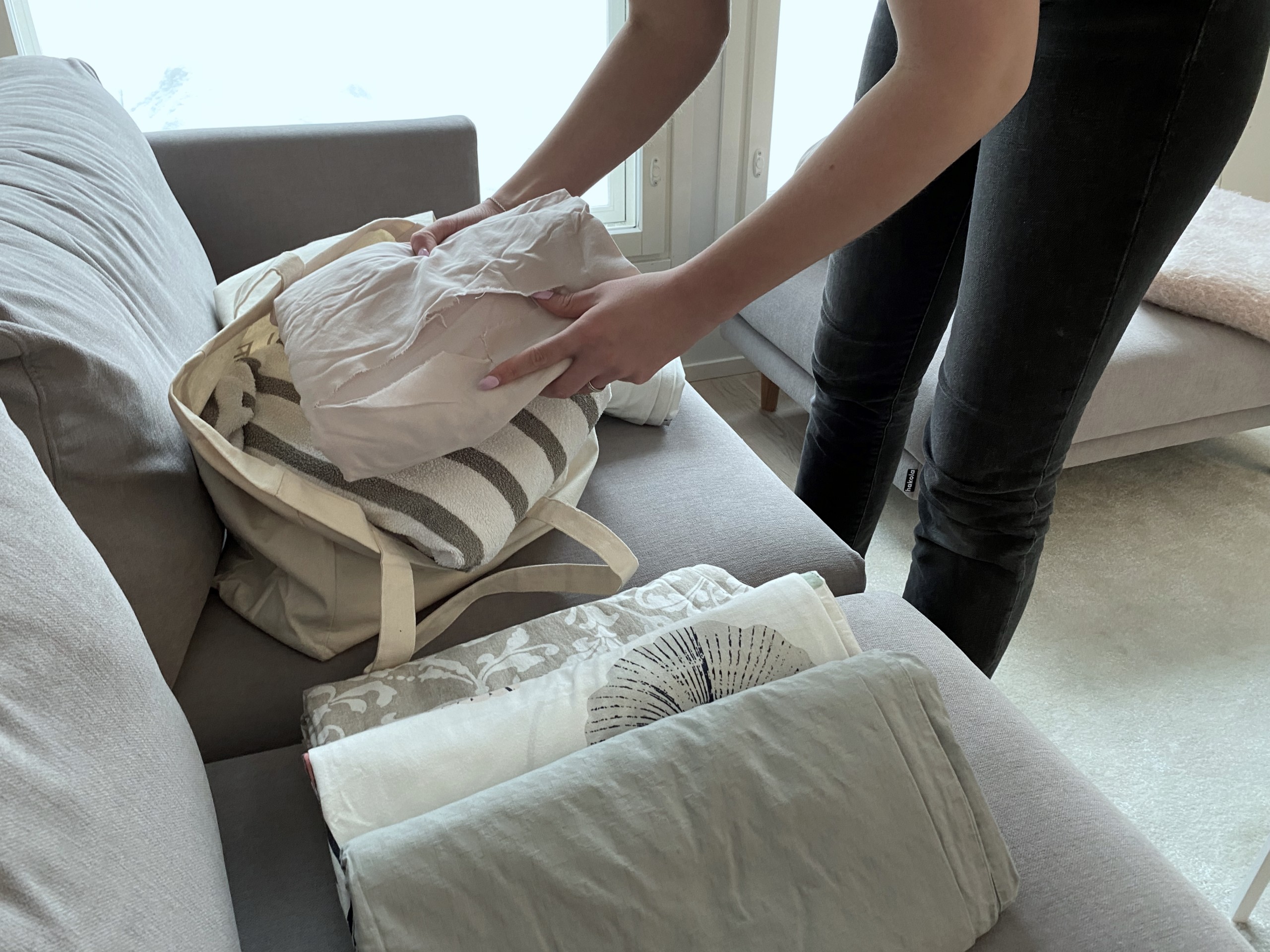 Simply disposing of all the unused home textiles is not always reasonable. We always recommend considering if you can either recycle or re-use them before disposing.

There are many options for recycling, such as textile collection in various shops or separate collection points. In addition, home textiles still in good condition can also be donated to shelters, recycling centers, charities, or animal welfare associations, Kiira instructs.

Search for the local textile recycling points in your area or find a destination where textiles can be donated. Remember that the most sustainable use of any type of linens and textiles is to use them for as long as possible. By recycling, donating or re-purposing you are making a sustainable choice.

Professional Organizer Tip! This is how you reuse poor conditioned home textiles at home.
• Towels and sheets can be used as cleaning cloths
• Towels can be cut to reusable make-up remover pads
• Use the textiles and your imagination with DIY handicrafts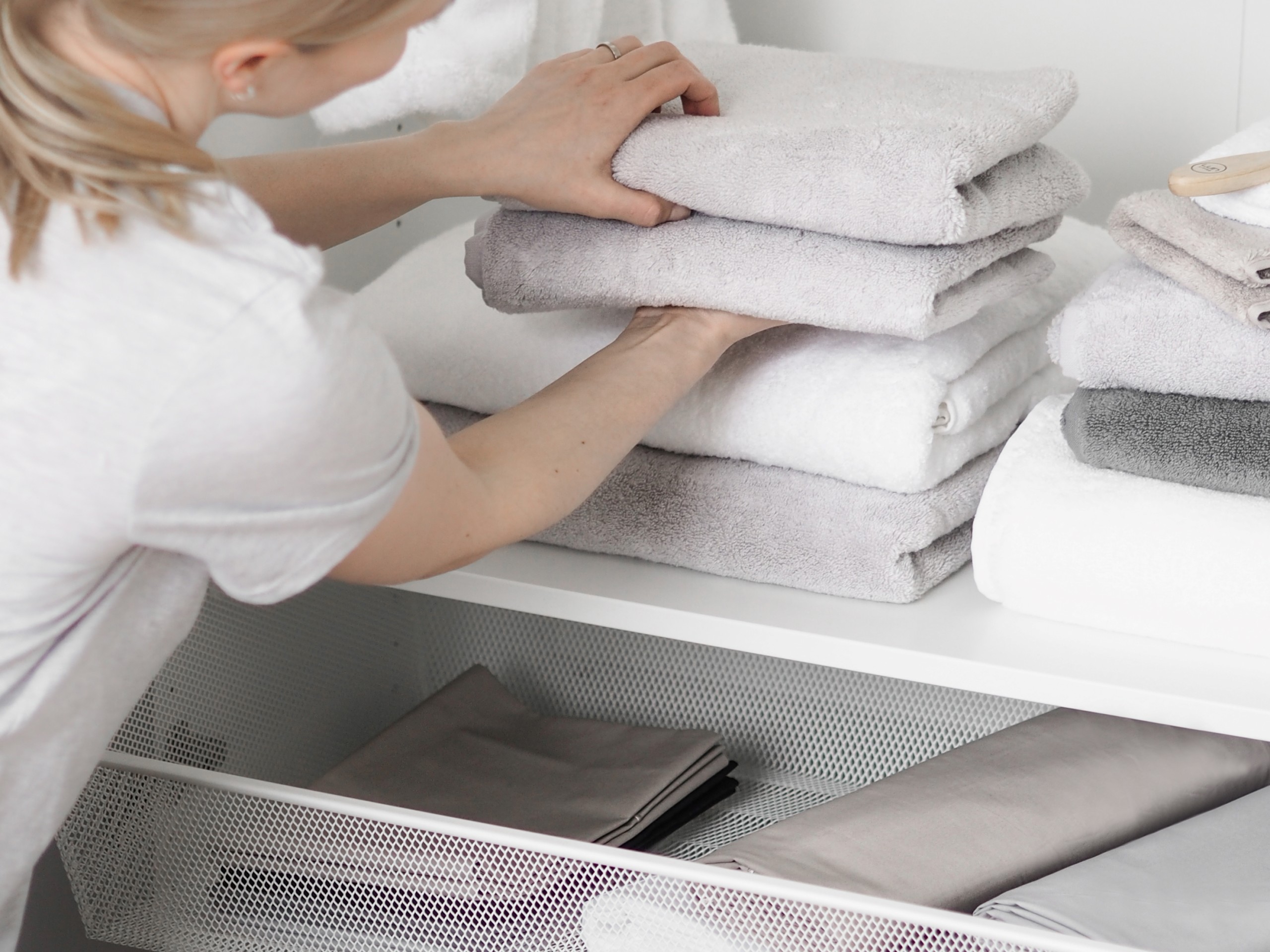 –Folding the linen properly saves closet space and an organized closet makes it much easier to use towels and sheets. When you see the linen from one stand and none of linens are buried behind each other, not only does it make it easier to use them, but you also have better awareness of the linens you possess. This also contributes to the financial side because you have better control of the textiles you already own, says Kiira.

Ideally, your household linen closet will be at a height where linens are easy to reach in active use. Guest linens instead can be stored in the upper or lower parts of your closets.

Professional Organizer Tip! Linen is easiest to store in pull-out drawers which gives an opportunity to fold them vertically. This eliminates the need to lift towels and sheets from the piles. Ideally the linen closet should be located away from humid spaces and near the laundry area. The closet should also be wiped of dust regularly to keep the linen fresh.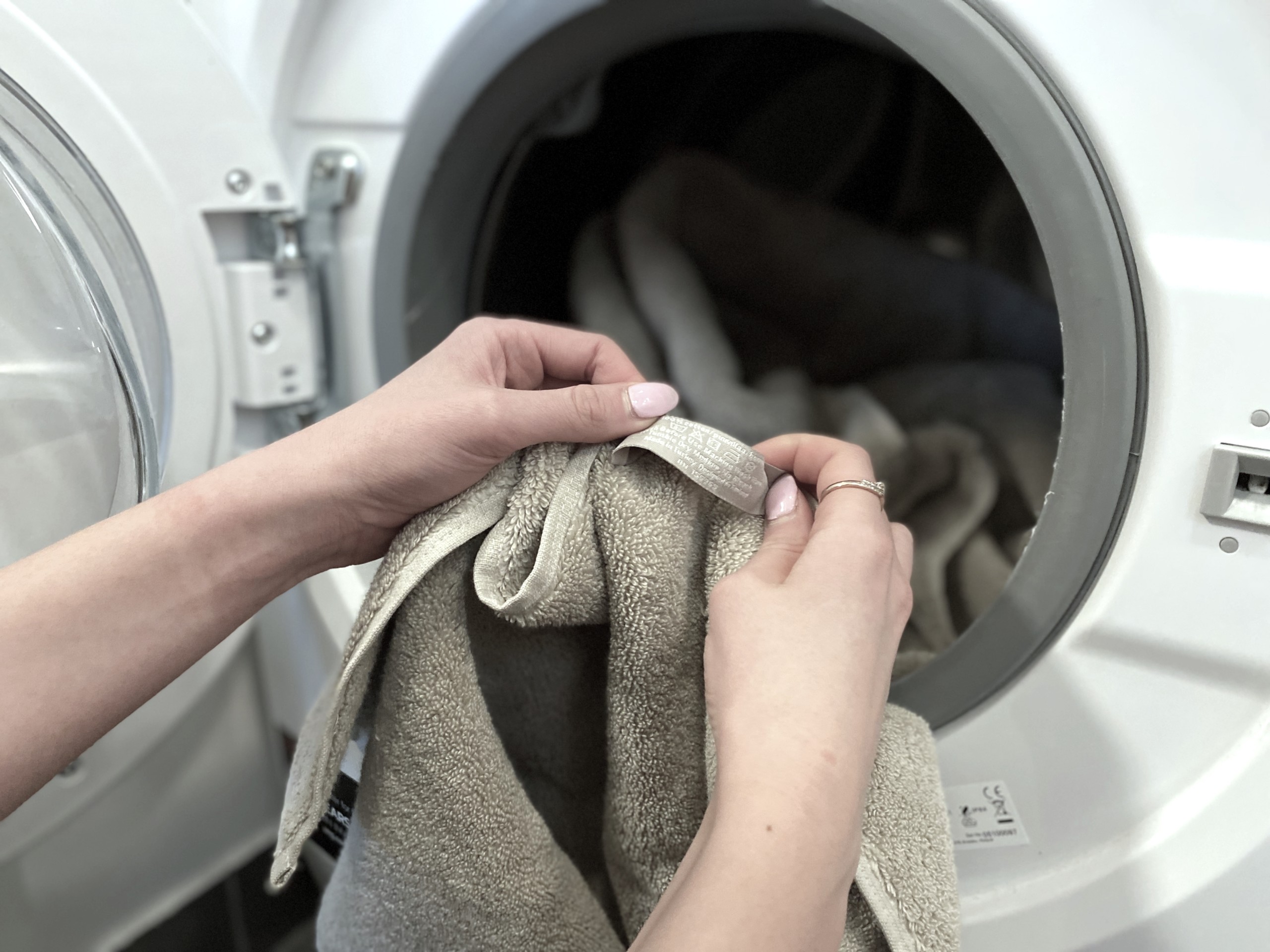 As a professional organizer, Kiira emphasizes on the care and maintenance of textiles in order to extend their life cycle. – The right kind of care really matters. Home textiles should be washed at the correct temperature and detergent should be applied as instructed. In addition to the care instructions, home textiles should not be folded and stored in the closet until they are completely dry.

At minimum, before use, you should always go through the care instruction symbols attached to products. Often, the manufacturer's website also provides good tips for proper maintenance. Improper care will not only shorten the product's life but also many times lead to unwanted damage, such as reduced absorbency, shrinkage, discoloration and weakening of the pleasant feel of the fabric.

Professional Organizer Tip! General instruction is that used bedlinen and hand towels should be changed once a week and a bath towel once every two weeks.
SUMMARY OF THE STEPS
These four clear and easy Capsule steps will bring a serene, clearly organized life to your linen closet and well-being for your everyday life too.

1. Reduce and invest
2. Recycle and re-purpose
3. Organize practically
4. Care and maintain properly


TIMELESS HOME LINEN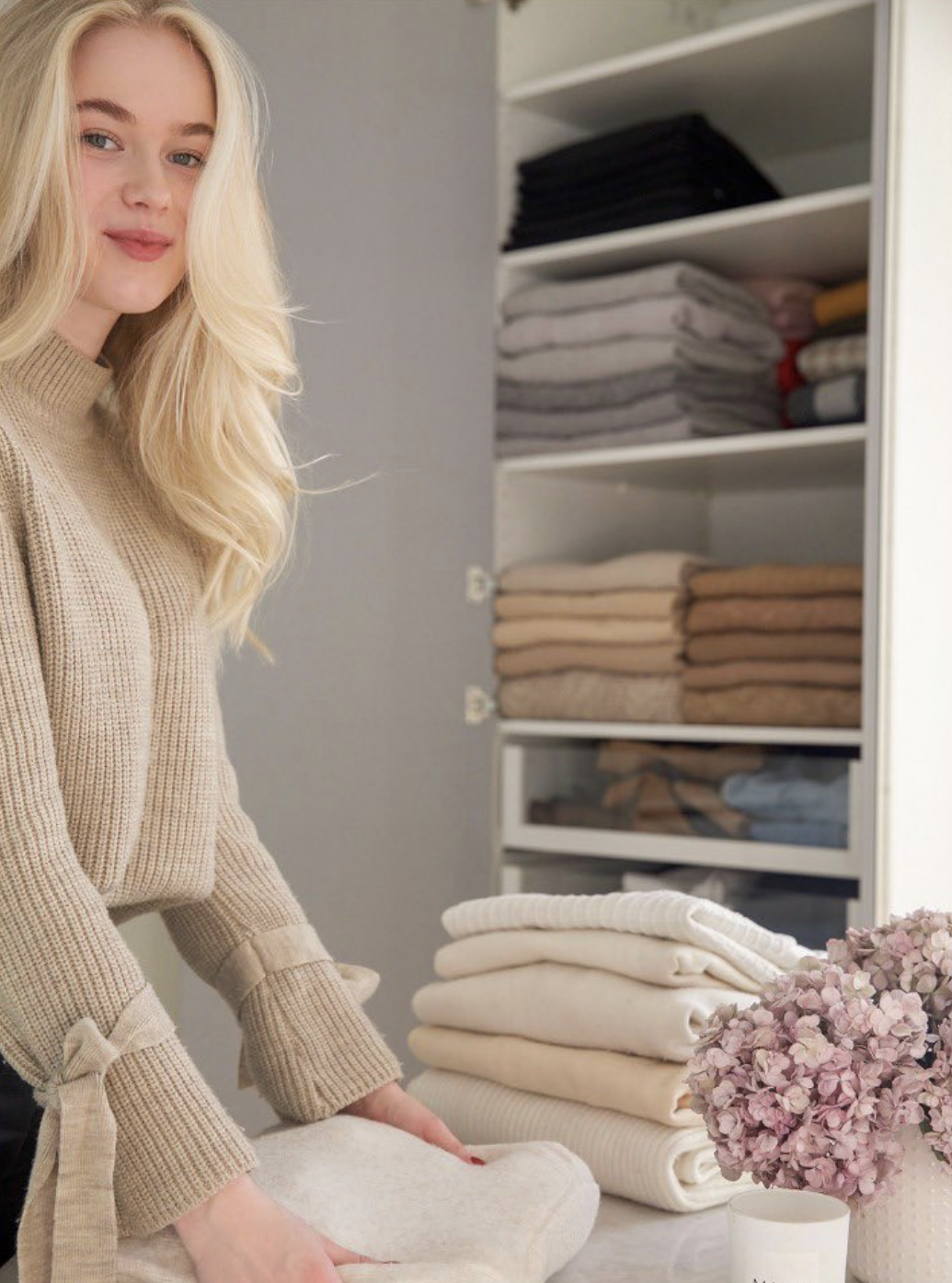 Who are you, Professional Organizer Kiira Vuorinen?

I am a Helsinki based entrepreneur and soon to be Bachelor of Economics and Business Administration from the University of Turku.

The work of a professional organizer includes arranging all kind of home properties with customers and sharing the organizing inspiration in social media. A professional organizer helps getting your home in order, which typically depends on reducing the goods, finding logical places, and creating optimal storage solutions.

Organizing has been a passion of mine since I was a child. A clear order makes everyday life easier and brings great pleasure. I feel that the serenity of the environment is also directly reflected in the mind and well-being.

You can find me on Instagram @kiiraorganizing and online kiiraorganizing.com.