In some countries it is forbidden for children to go to sauna based on the negative health effects. Us Finns, born and raised in the heat of the sauna, are pretty much astonished by this claim. Many of us remembers those summers from childhood, when whole family was packed in to a car heading towards summer cabins or grandparent´s and kids in the back seat screaming "swimming, sauna, swimming, sauna…".
Just like for an adult, sauna creates a relaxing feeling of well-being for a child as well. In addition to rosy cheeks and a happy mind, sauna has many positive effects on a child's present and the future.
❤ A child also needs moments in everyday life, when the hustle goes down and child is able to listen his/hers own body.
❤ The sauna connects children and adults by offering an important moment together with loved ones.
❤ By taking your child with you to the sauna, you give him/her an important tradition for the future to be able to stop the hustle of everyday life. An important moment of silence to charge your batteries.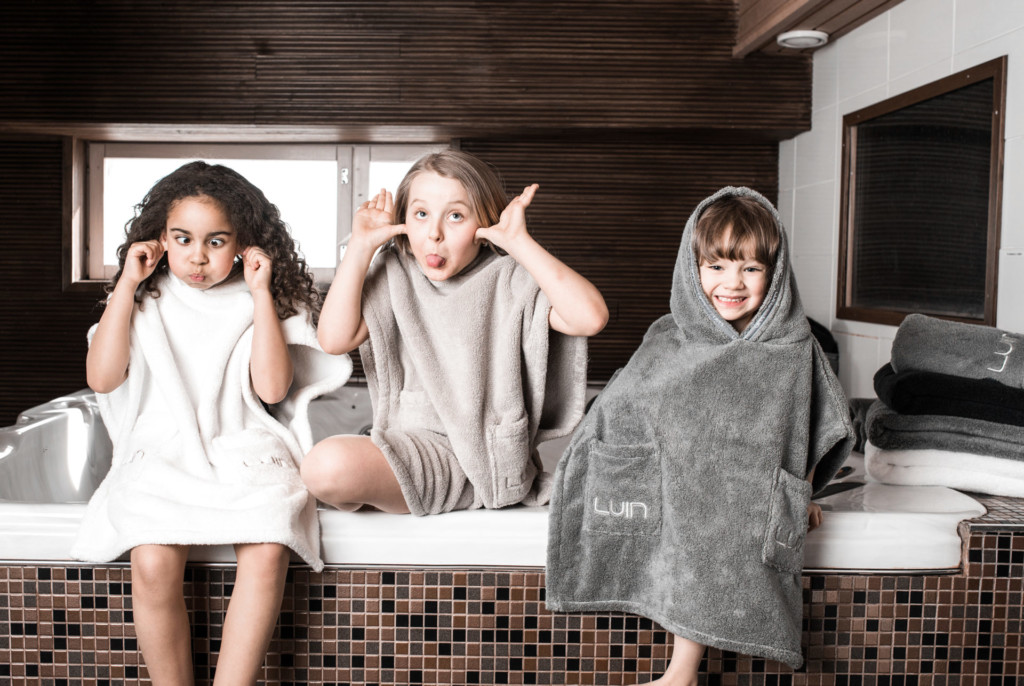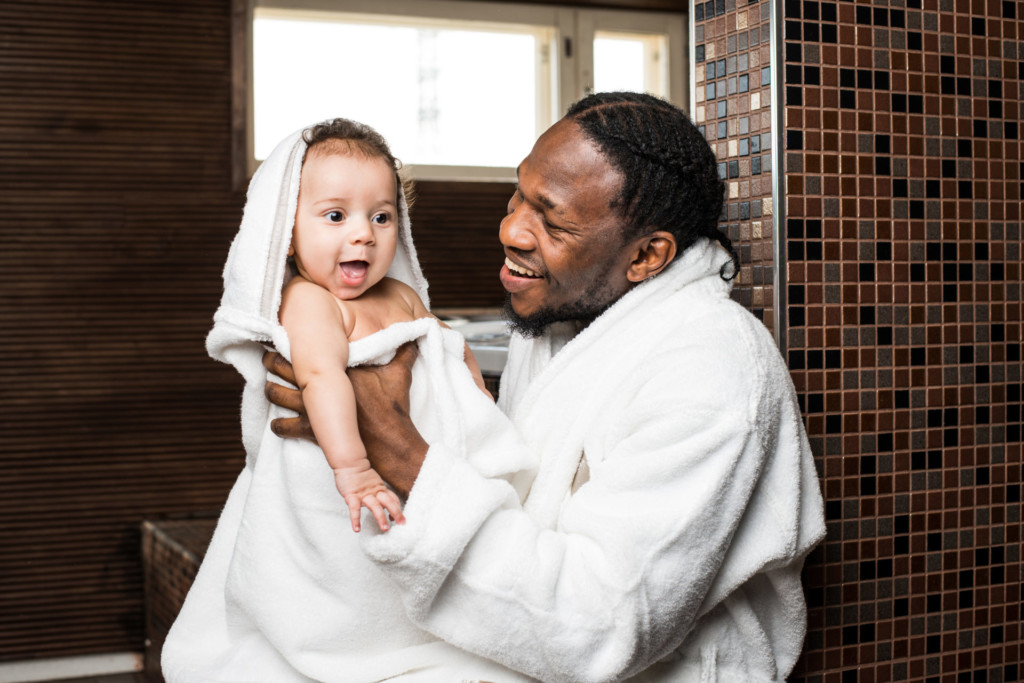 To make the sauna even more important moment for the child, we listed six funny tips from our own experiences to add for this tradition.
1. ONE CHILD & ONE ADULT
It is important for a child to sometimes be with only one adult. That's how a child can also relax easier. It is nice to chat about how the day was without other´s hustling around.
2. SAUNA DRINK
Decide together a drink that is only available when going to the sauna. This simple tradition makes a child not only happy but also makes him/her look forward to your sauna session. In addition, when a child grows up, this special drink brings him/her always back to your shared sauna moment in his/her memories.
3. COLD SHOWER BETWEEN STEAMS
Happy screams about who is able to turn the shower more colder and colder.
4. LITTLE PAMPERING TREATMENTS
Make a foot bath of honey, salt and oil together with a child. Or foam the soap bar with a soft sponge in the sauna around the whole body and hair and wash off in the shower. Every week you together can come up with some fun new treatment.
5. LAST IN THE WATER (SUMMER AND BEACH REQUIRED)
Let the child throw for example three scoops of water to the stove (agree with a child how many scoops is an appropriate amount), then let him/her count slowly to three and run a playful race to the lake.
6. AFTER SAUNA
A true sauna experience should definitely not end when leaving the sauna. It is important to enjoy a relaxing feeling for a little longer. Wear some cosy bathing wear and take a moment to sit outside on the terrace to breathe fresh air together. Relaxation after the sauna will remain a good feeling for a long time.
ENJOY YOUR SAUNA MOMENTS WITH CHILDREN!