Many of you have asked about a Behind the Scenes special, so we decided to part the curtain a little and invite you to see what happens behind our official photos. Have a peek at our summery shooting day in Yyteri!
One early June morning we jumped in our cars at 5am and headed from Tampere towards the sandy beaches of Pori Yyteri. We knew we had a hectic shooting day ahead, and we were looking forward to it. The previous days were tensed as we monitored the forecast hoping for the perfect weather. Fortunately, despite the threat of rain, the weather was ideal, and we were able to enjoy a perfect sunny shooting day at the beach.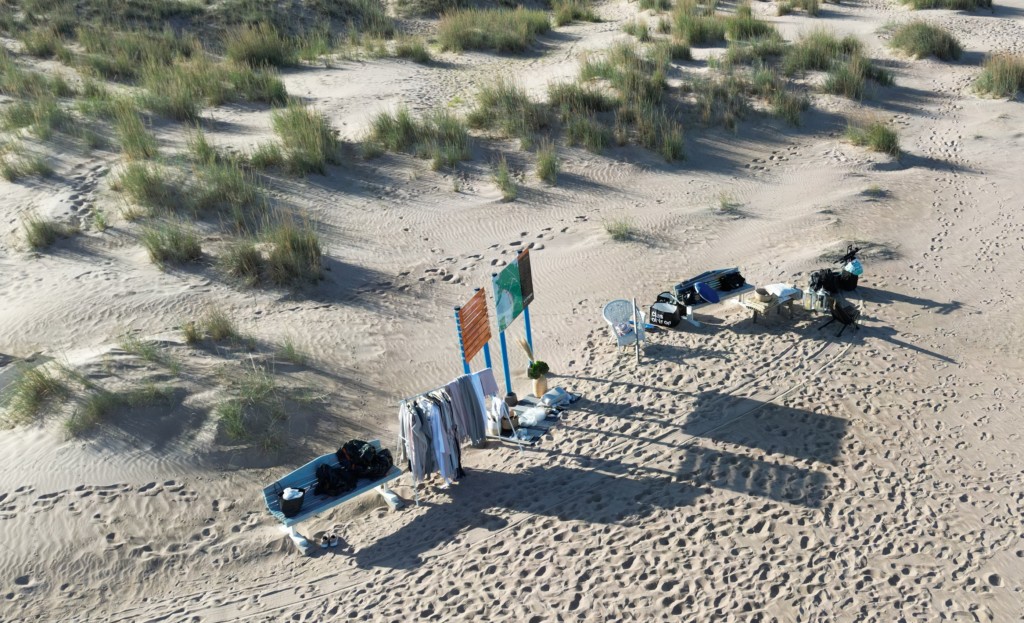 After arriving in Yyteri, the morning continued with some exercise, as we had to leave our cars walkingdistance from the beach. Carrying all the photo shooting props and products in the sand was a sweaty task, but with teamwork we managed to get through it. After that we were ready to start the photoshoot.
The shooting schedule was tight, and the shooting script detailed exactly what kind of photos we wanted of each product. To stay on schedule, each team member had their own important role, and all the necessary photos were taken. Every now and then you could hear "horizontal" shouted as a kind reminder for the photographer to take enough horizontal pictures for the webshop banners.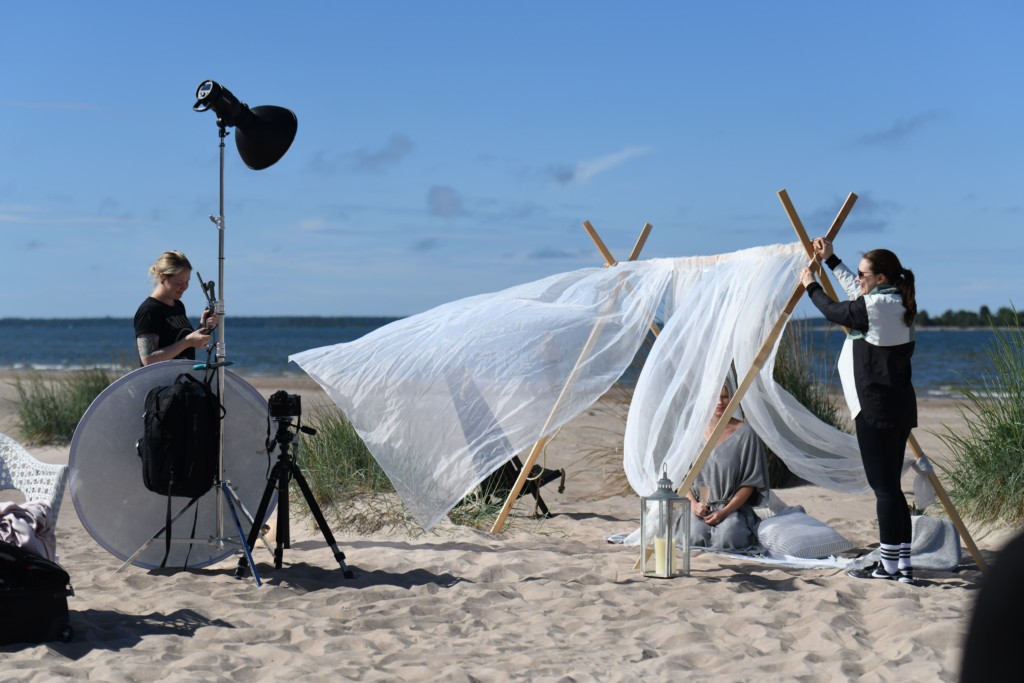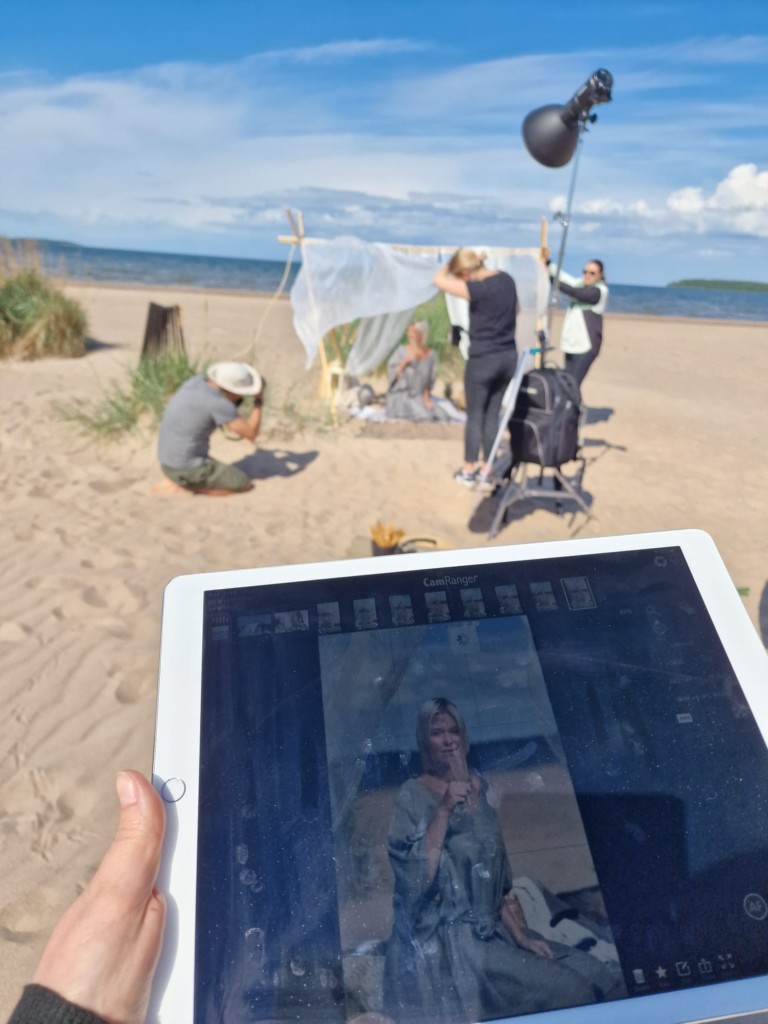 Even though the sun was shining all day, the wind brought its own challenges to the plans. The pergola, designed and built by Luin Living's co-founder Mari herself, remained standing at first, but as the wind started to get stronger, we had to rely on Maija's muscles to keep it together.
In addition to the wind, the local seagulls brought their own challenge, trying to steal our snacks every time we looked away. Despite a few running steps in the sinking sand, we avoided any big loss and the photos turned out as gorgeous as expected.
Our top photographer Wille Nyyssönen has been part of the Luin Living's journey since the very beginning, and he always finds himself in the most interesting shooting spots. That is a chance for us because creative ideas create unique photos!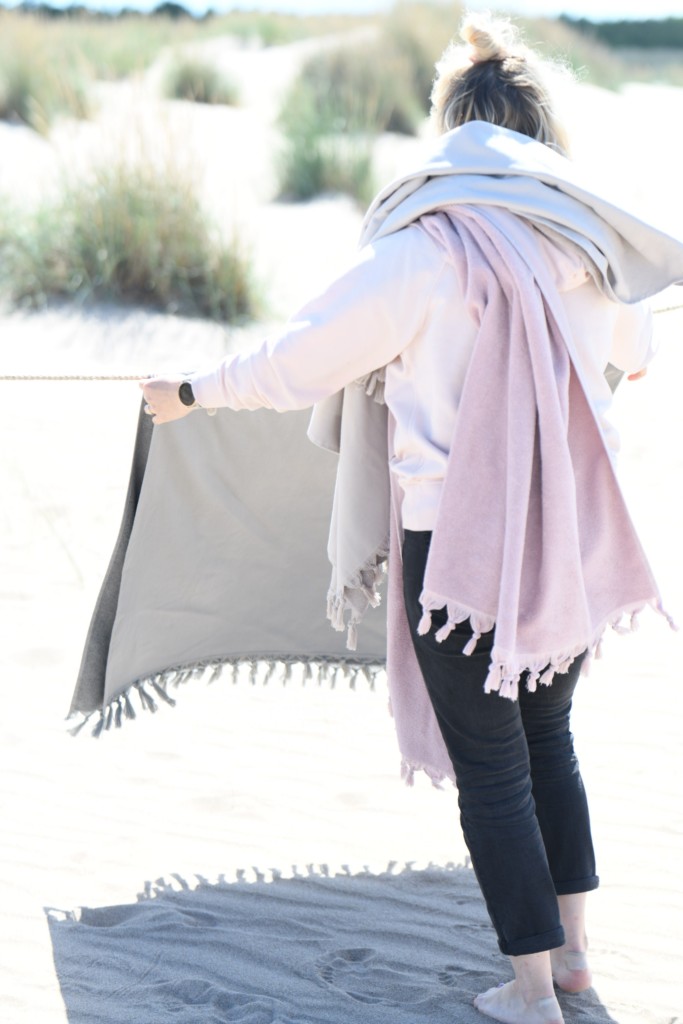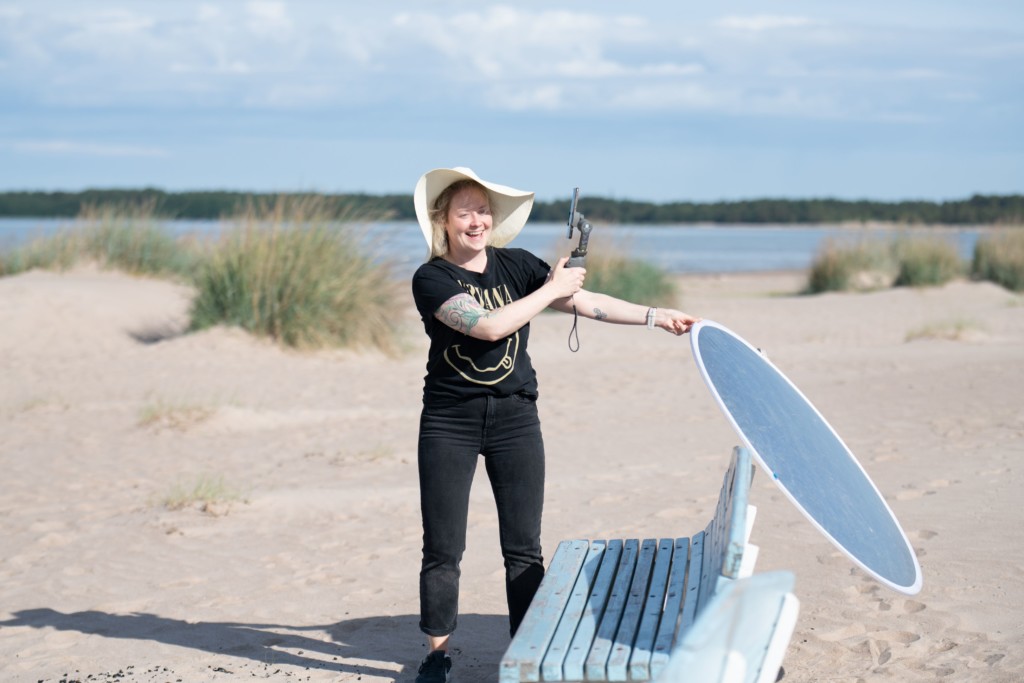 We spent the whole morning shooting with the model, and in the afternoon, we focused on shooting different kind of product set-ups. It was a nice change from the normal workday to be more creative and build different set-ups on the beach to photograph. Here are a few nice photos from the day.
Overall, the shooting day was successful and in the late afternoon we drove back to Tampere feeling tired but happy. The challenge of the following days was to choose the best photos among thousands, it really was a difficult job because there were so many good photos. Fortunately, that challenge was also overcome and now we have many super beautiful photos to use!