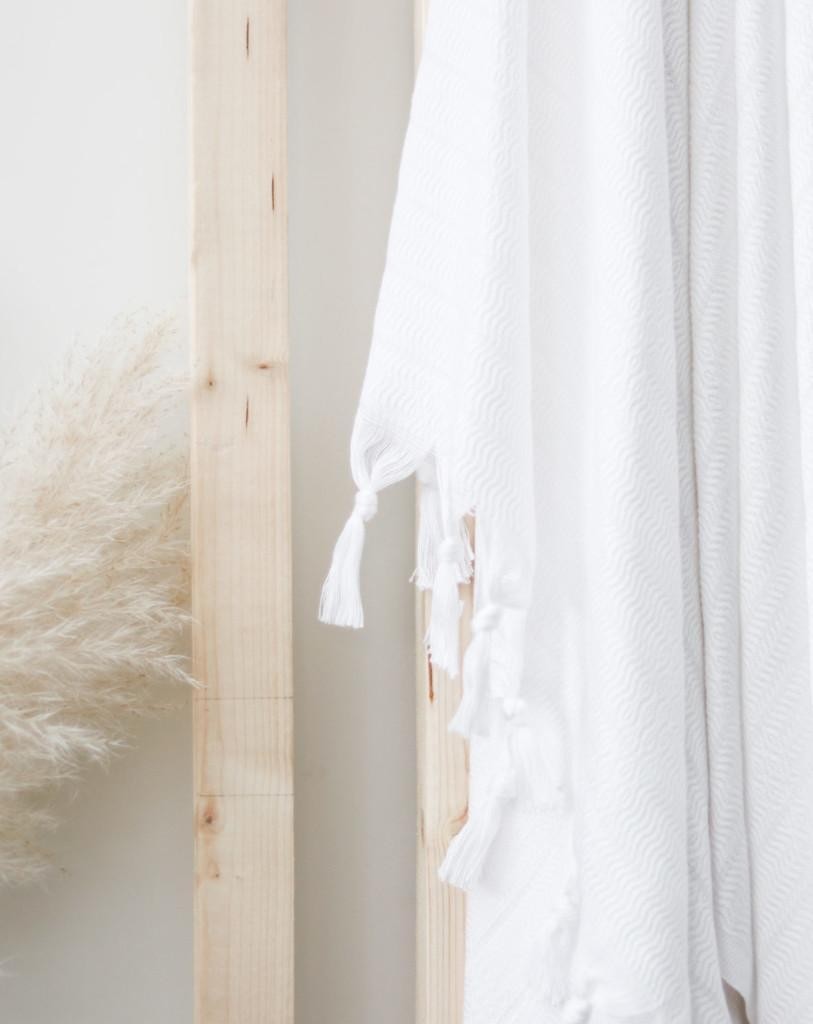 Versatile and silky soft
Scarf around the neck, a towel to grab by the beach, a shawl warming you during a chilly evening or a lightweight blanket by the sofa. Cashmere-like and silky bamboo towel is a multiuse accessory that indulges with it's luxurious feel!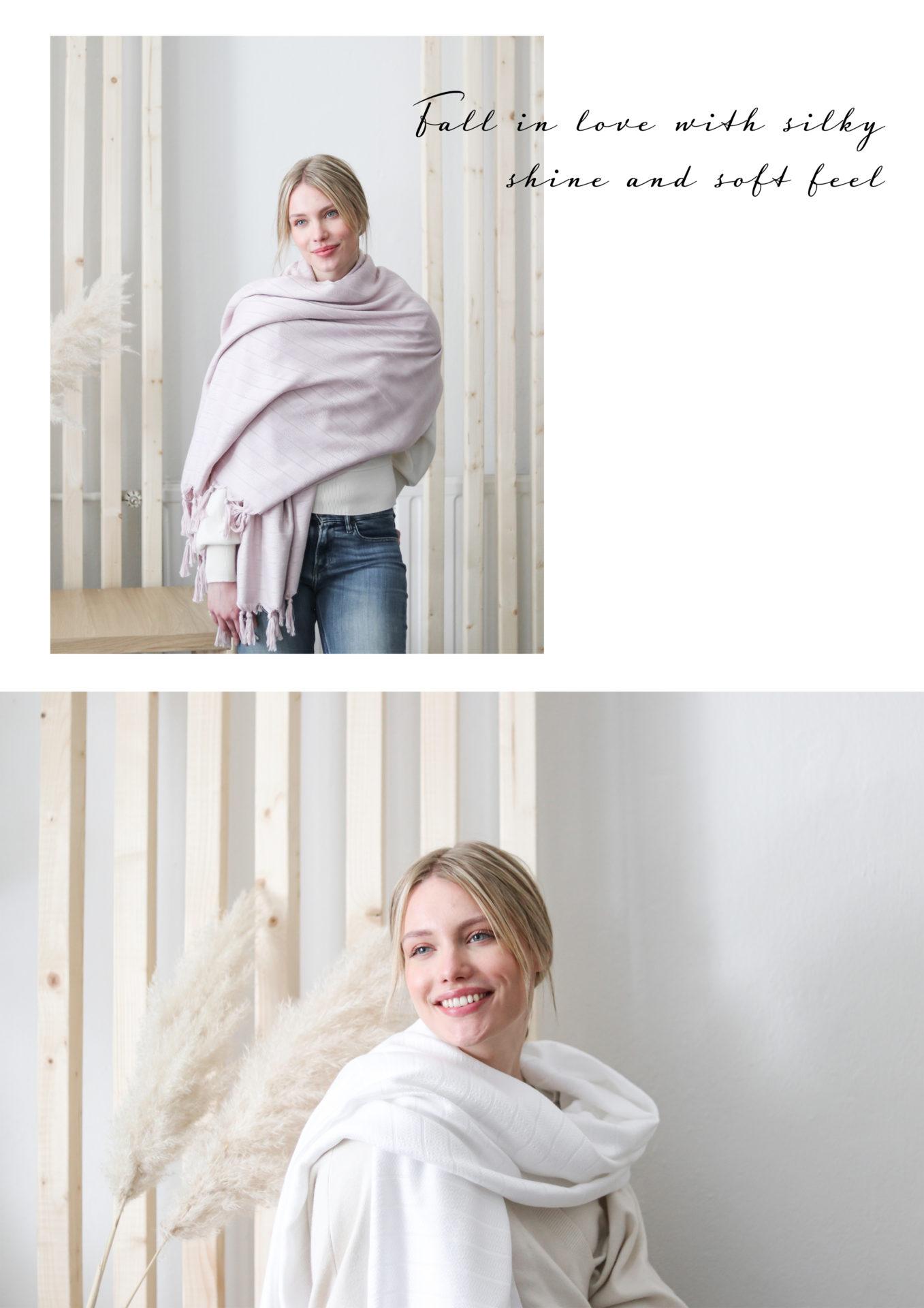 The Bamboo collection is a tribute to the ecological and fast renewable all-natural bamboo material. The ideology was to design a collection of easy and comfortable lifestyle products, which not only make every day at home more indulging but also are so stylish that you can go out for an afternoon tea with some friends. The collection will be added with a gorgeous one-size caftan and morning robes!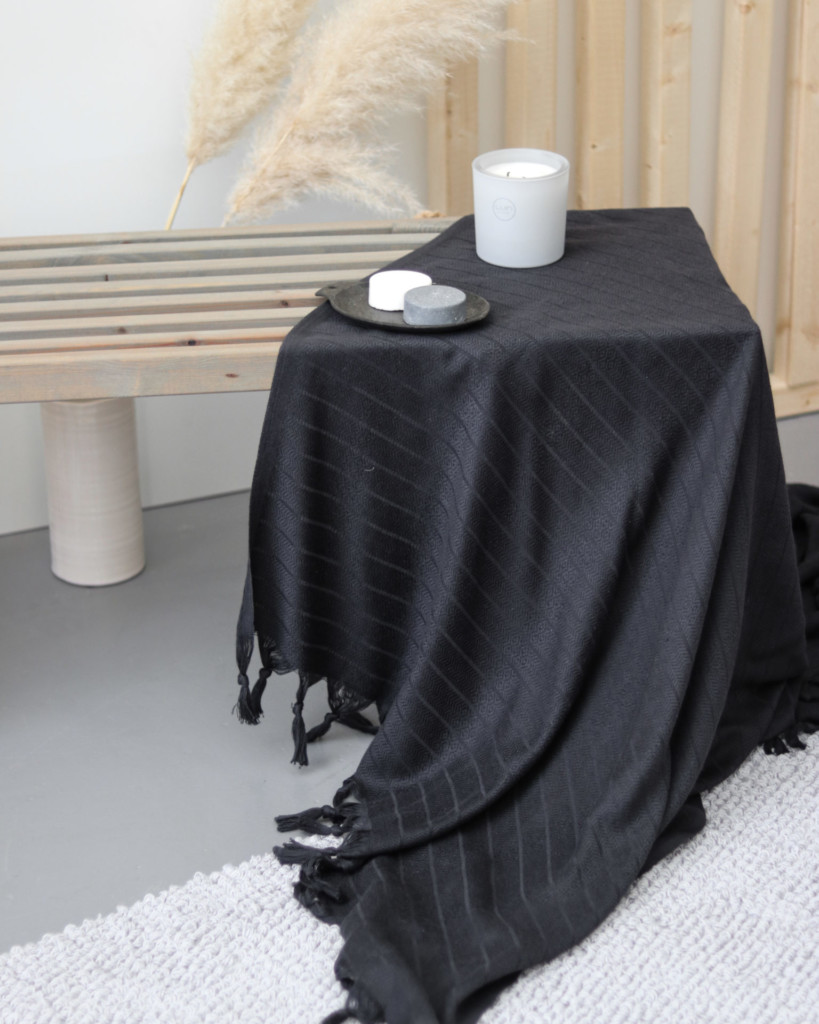 Our Bamboo Collection is made in Denizli, Turkey. It is made of 90% Bamboo and 10% Cotton. The fibers of bamboo are naturally rounded making it feel as soft and luxurious as silk and cashmere but compared to them, bamboo is very easy to take care of. Bamboo has many great features besides how it feels. It is also antibacterial, antifungal and hypoallergenic and therefore it is ideal for anyone with sensitive skin The structure of bamboo fibers makes the fabric breathable and quick to dry.
Our bamboo (90%) is FSC certified. Meaning that the whole supply chain starting from the forests is managed responsibly towards the environment and people. Bamboo is mechanically produced and therefore the fiber requires no chemicals at all in production. Our cotton (10%) has Oeko-tex certification which means that there are no harmful substances used in production.
Stylish elegance for home and chilled evenings outdoors!