We put together timeless and wonderful gift ideas so you're sure to find a suitable gift for everyone. Have a look at our gift tips for minimalists, busy parents, urban city dwellers, playful families, and lovers of classics. Also remember the desired Luin Living gift card.
Order your Christmas gifts latest by 21.12. at 12pm (Finland only).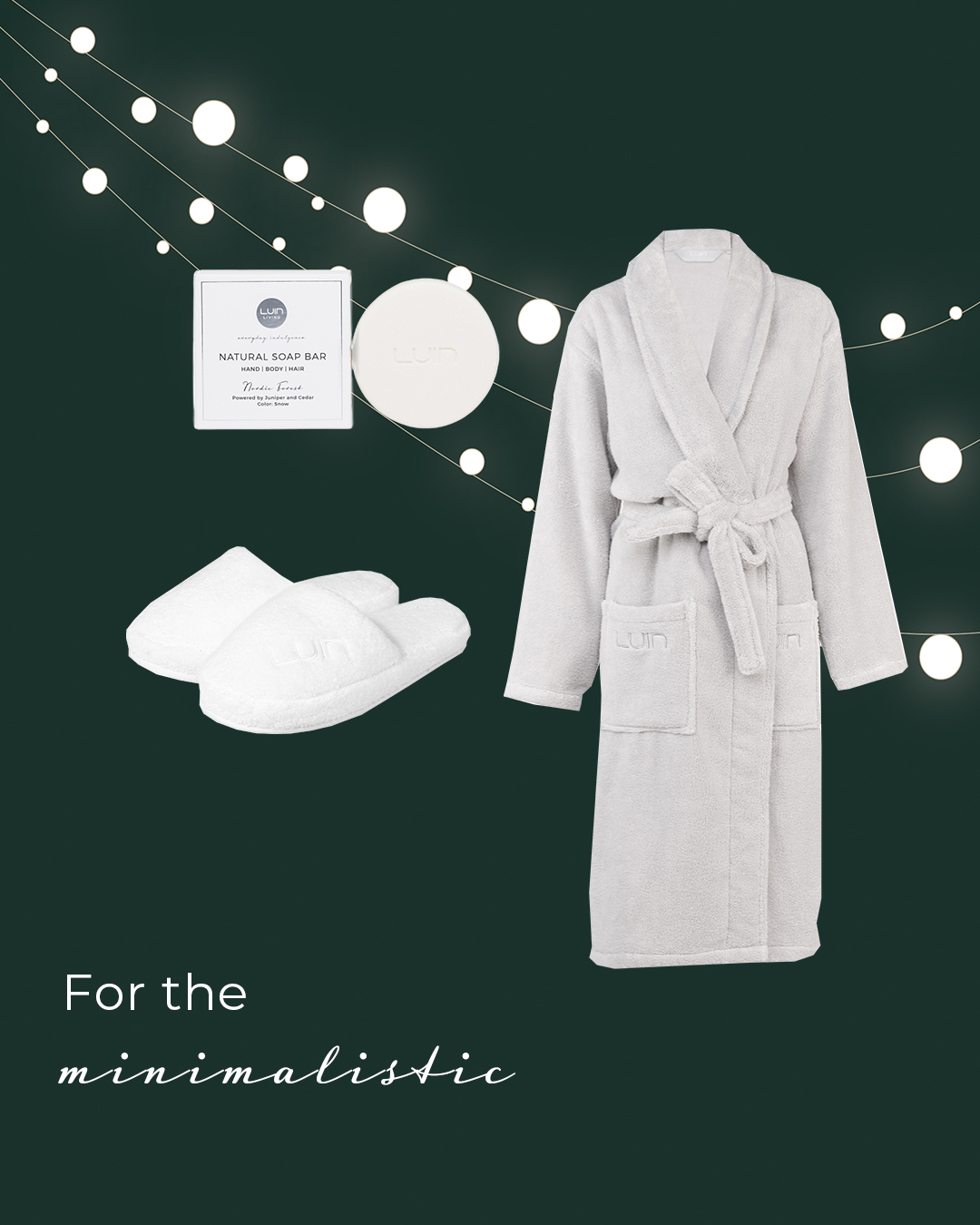 Gift ideas for the minimalists
A minimalist appreciates practical and timeless gifts that last year after year. Our collections feature the same timeless color tones that do not change according to trends. It's easy for you to put together a suitable package for the gift recipient; and if you want, you can even complete their collection the following Christmases.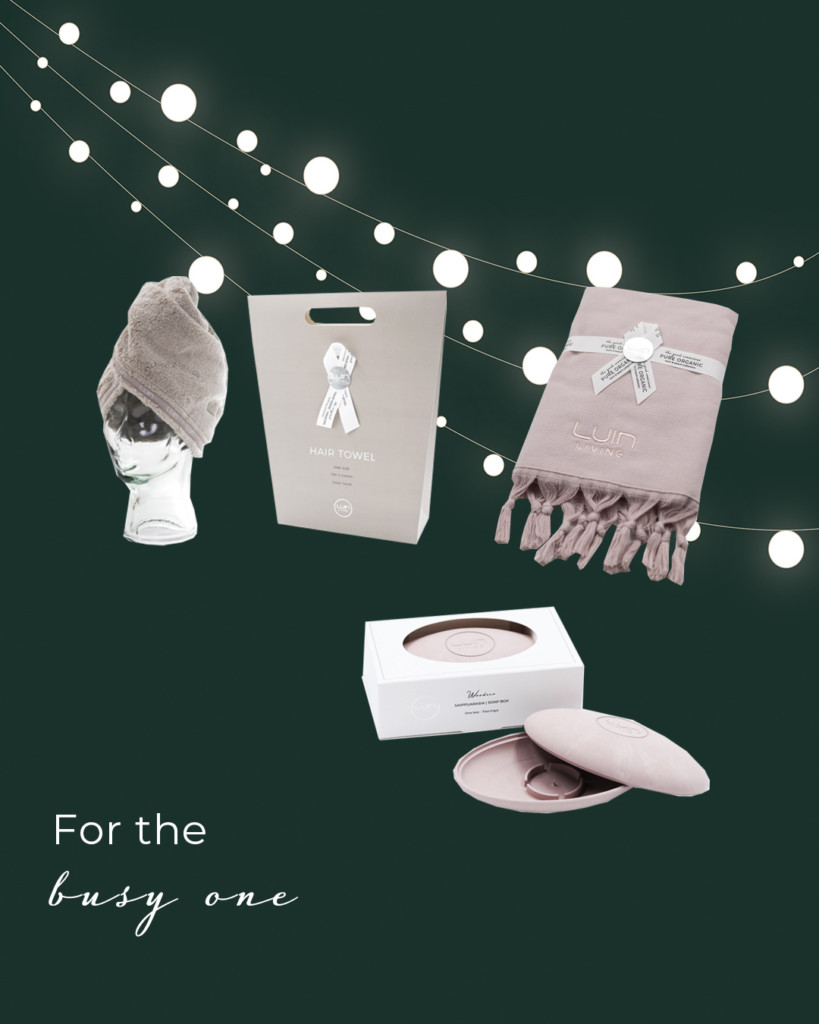 Gift ideas for the busy ones
Make a busy person's everyday life easier by getting them a practical gift to make the busy everyday life easier. Our bestseller, the hair towel, is the relief of every busy woman's life, because it stays in place even at all times. On top of all that, it also brings a touch of luxury in the middle of busy and everyday life.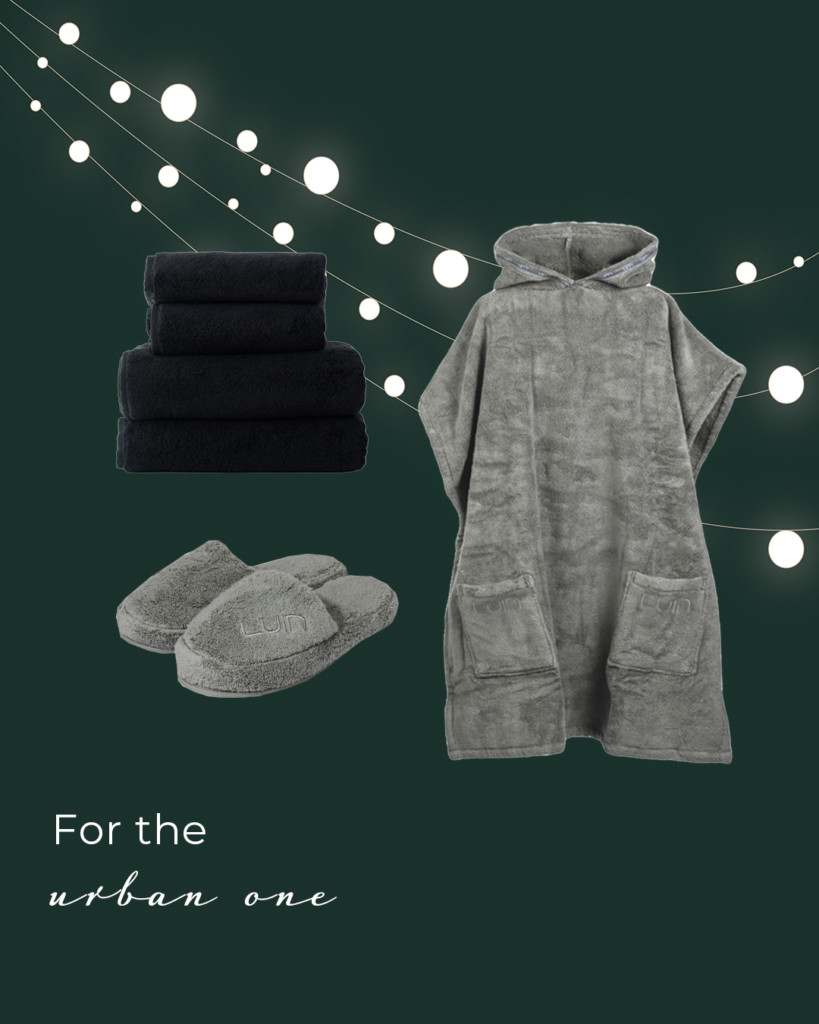 Gift ideas for the urban ones
A poncho is a perfect gift idea for a city dweller who loves to stay at home! The poncho is easy to slip on for a sauna trip or when going to the nearby beach. The luxuriously soft kaftan made of bamboo is every city dweller's dream garment for both the home and the city!