We Finns love to spend time at our summer houses or cottages how we like to call them. Many people look forward to the summer when they can go to their own cottage to relax in the peace of nature. We often wish for cottage life to be as easy and carefree as possible. That's why it's worth choosing easy to maintain and multipurpose products for the cottage, which will continue to be used for years to come.
It is also nice to invite relatives and friends to visit the cottage. As a guest, it´s nice to give a gift for the host family, and we encourage you to buy something practical and durable.
In this blog post, we want to introduce you to our favorite products for an easy and carefree summer at the cottage!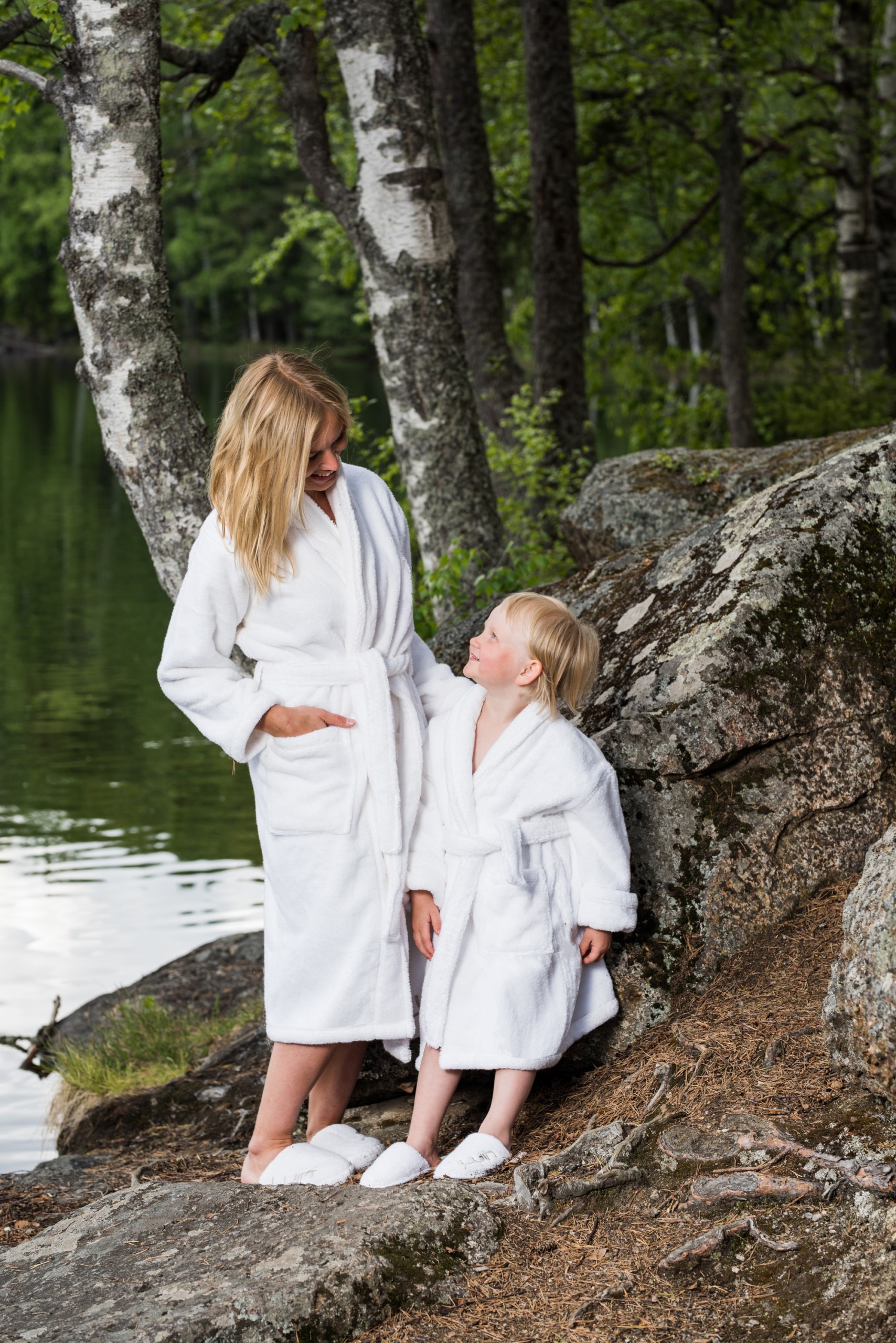 A sauna is a big part of cottage life, and what could be nicer than warm bathrobes for adults and children? You can never have too many bathrobes at the cottage, as it is always good to have extra ones for the guests. Our bathrobe is made of our own signature material. The softness of the material is unique and high quality, something you won't find anywhere else!
In addition to the traditional thick bathrobe, a thin morning gown made of bamboo is a real multipurpose garment at the cottage. It works both as a morning gown on cool summer mornings, as beachwear to protect from the sun, and as a drying bathrobe even after a sauna. Although the material of morning gowns is significantly thinner than bathrobes, it also has excellent drying properties. As a material, bamboo is both warming and cooling when needed.
What could be a better garment for a relaxed cottage life than a kaftan made of the same bamboo material. Thanks to the unattached belt, the kaftan can be adapted into perhaps the world's most comfortable summer garment for any situation.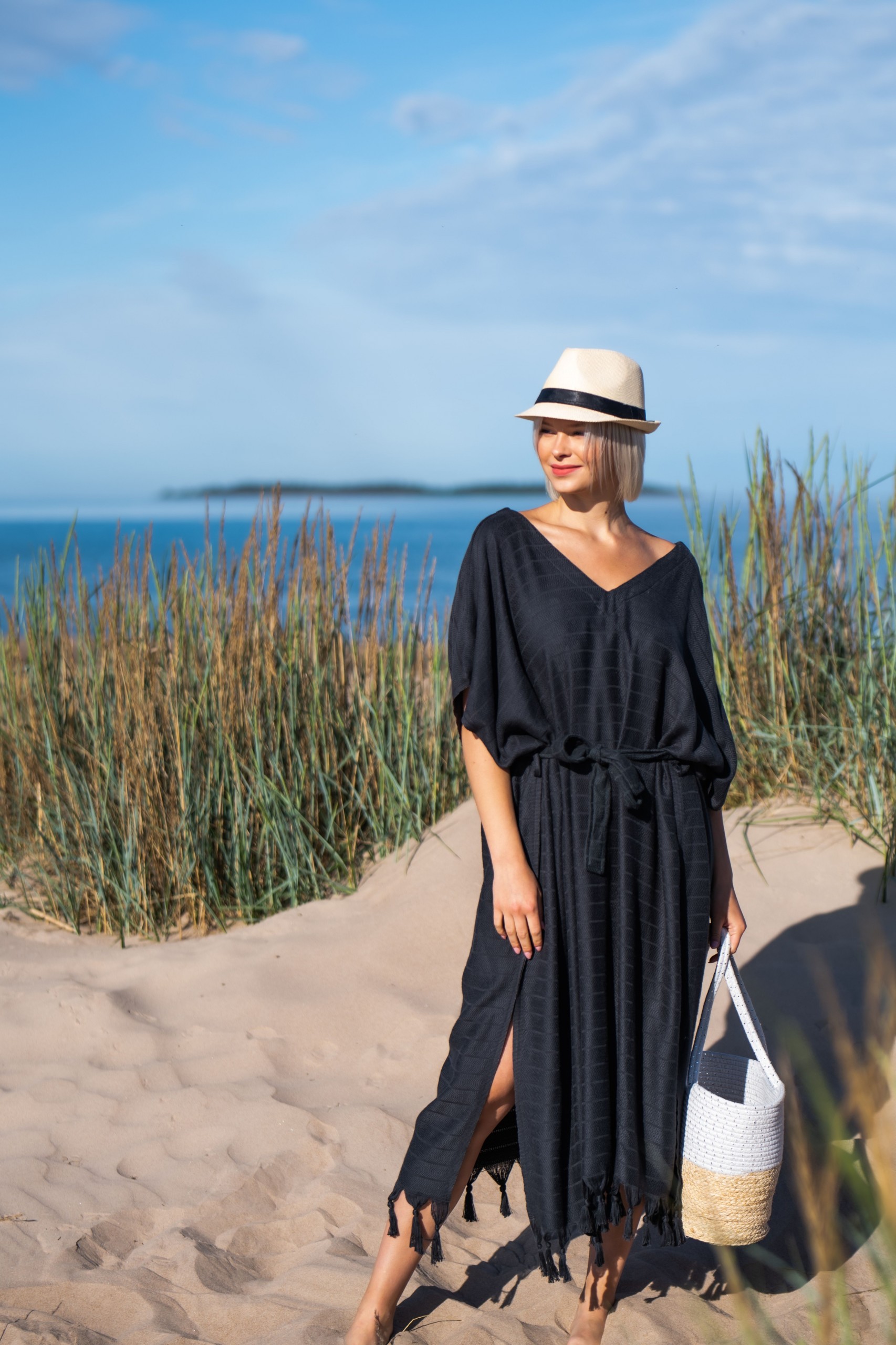 Towels are a big part of cottage life, as you often have to go sauna and swim at the cottage even on a daily basis. Each of us has our own preferences for towels. Some like light and thin towels that are easy to grab and dry quickly in the summer sun. Others love them as big and soft towels as possible, in which it is wonderful to curl up and warm up even on a cooler summer day. Take a look at our blog post from last summer about the different properties of towels and choose your favorite.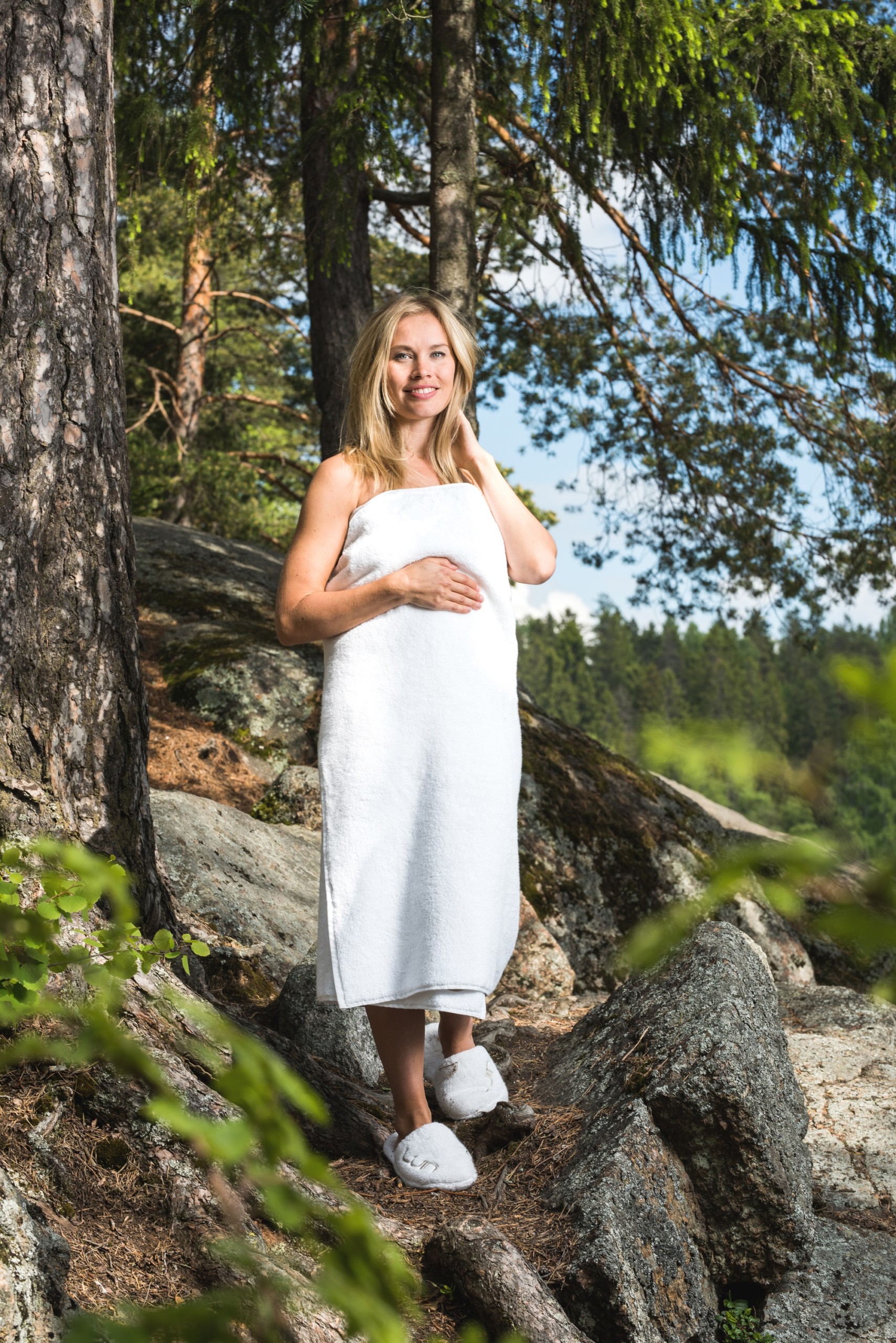 Even though most of the time is spent outside at the cottage in the summer, the comfort of the cottage also plays an important role. The practicality of the interior is also often invested in the cottage more than usual. Sand and all kinds of other dirt from the outside are carried into the interior with the feet, so it is important that the rugs are easy to wash.
The rugs in our Serene collection are made of 100% recycled cotton, so they are also easy to wash. In addition to interiors, the rugs are also perfectly suited for the terrace. The recycled cotton in the rugs comes from the surplus of the textile mills' spinning process, so the quality of the yarn is still as good as new virgin fiber. The rugs are also woven by hand, so each one is its own unique individual.
What could be more wonderful than curling up under a blanket on a summer evening to watch a perfect sunset and enjoy the freshness of the evening. Or as we know, summers in Finland are usually very variable and we don't always get to enjoy the heat we wish for.
Different blankets and throws are some of the most versatile products in cottage life, which can always be used, no matter what the weather is like. You can find the Daydream collection's 100% cotton throws and pillow covers in four beautiful shades to create a soft atmosphere for your own cottage.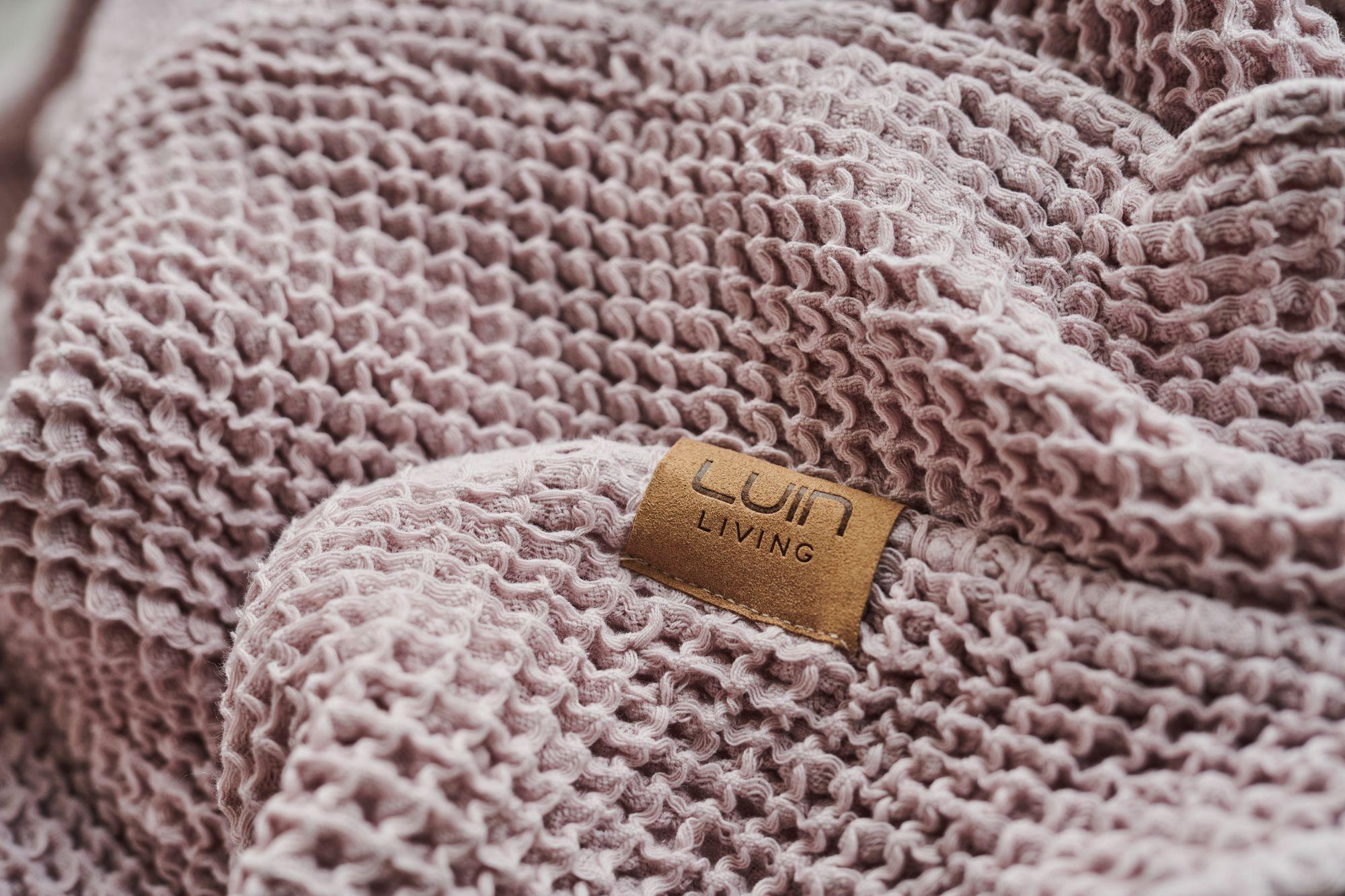 One of our absolute cottage life facilitators, especially for families with children, is our multipurpose poncho towel for kids. The poncho is easy to slip in when you get out of the lake, and thanks to its plushness, it's also wonderfully warm. Our customers have fallen in love with the versatility of the poncho. Did you know that ponchos are also available in adult sizes, so why not get poncho towels for the whole family this summer!
You can find a batch of poncho towels in our outlet now with a great discount! The outlet's products have old packaging, but otherwise the products are guaranteed to be Luin Living quality.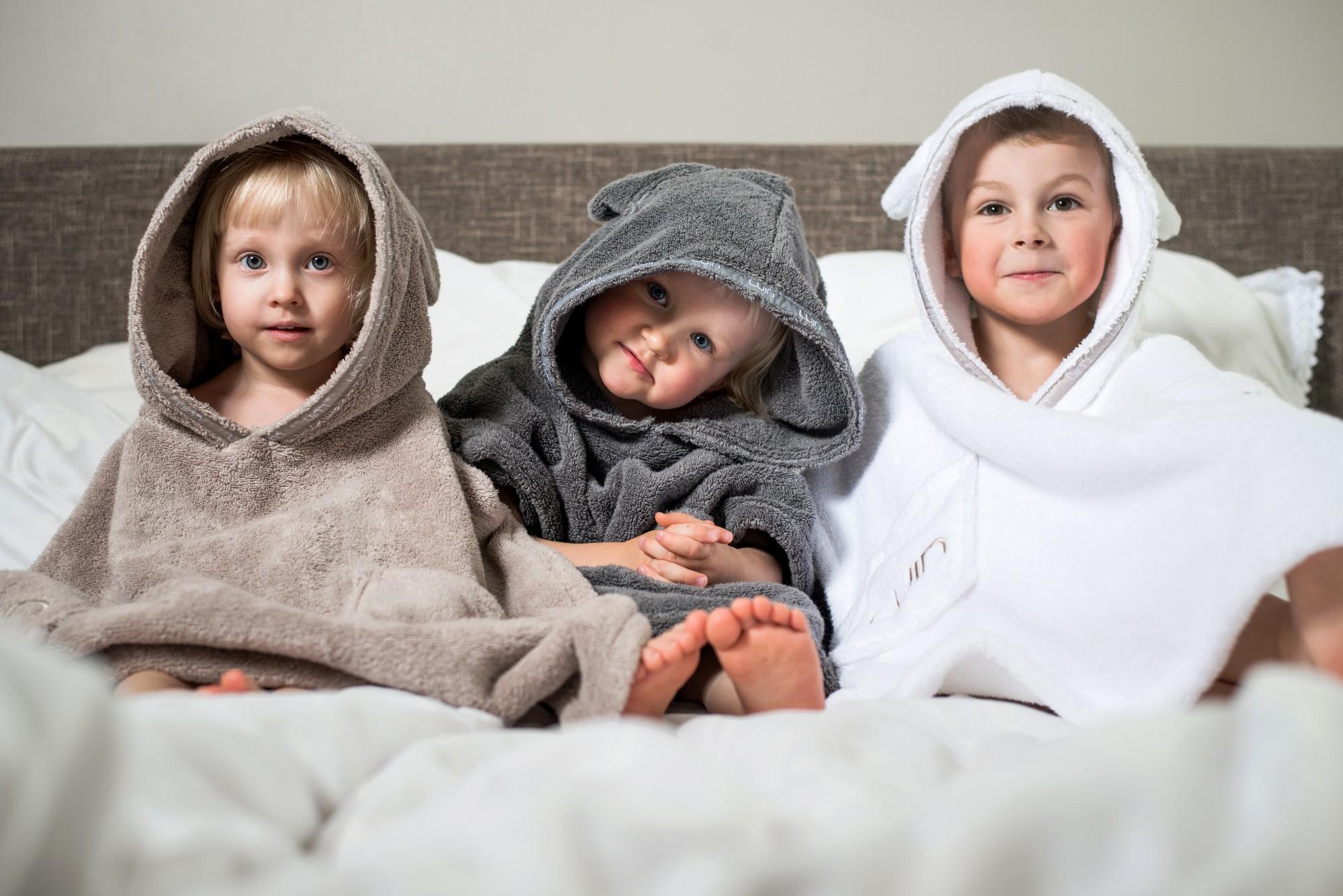 A hair towel and bath slippers are also a wonderful gift to the host family. A hair towel is handy to wrap around your hair after the sauna. It also works great to protect hair from getting wet during a swim. It also feels wonderful to slip your feet into bath slippers to warm up – how wonderful would it be to offer slippers to all cottage guests as well.
I hope this article inspired you and maybe you got some ideas on how to create an even better summer at the cottage. Or maybe you got the gift tips you were looking for, if you are going to visit the cottage of friends or relatives.
On behalf of the entire Luin Living team, we want to wish you a relaxing and sunny summer, whether you spent it in cottage or in another way!
Cottage-life favourites