Your Home Your Spa is Luin Living's first collection and is still our flagship and our customers' favorite year after year. The collection started with a hair towel and over the years the collection has grown with other bathroom products, all of which are made of the same signature material.
The cotton material of the Your Home Your Spa collection is completely unique, as we have developed that material together with our manufacturer. We wanted to develop our own material, because there was simply no towel textile on the market that we were completely satisfied with. Although it took time, even more than two years, to develop the perfect material, we are glad that we spent all that time and energy, because we now have a textile that we can be completely satisfied with and that our customers have fallen in love with.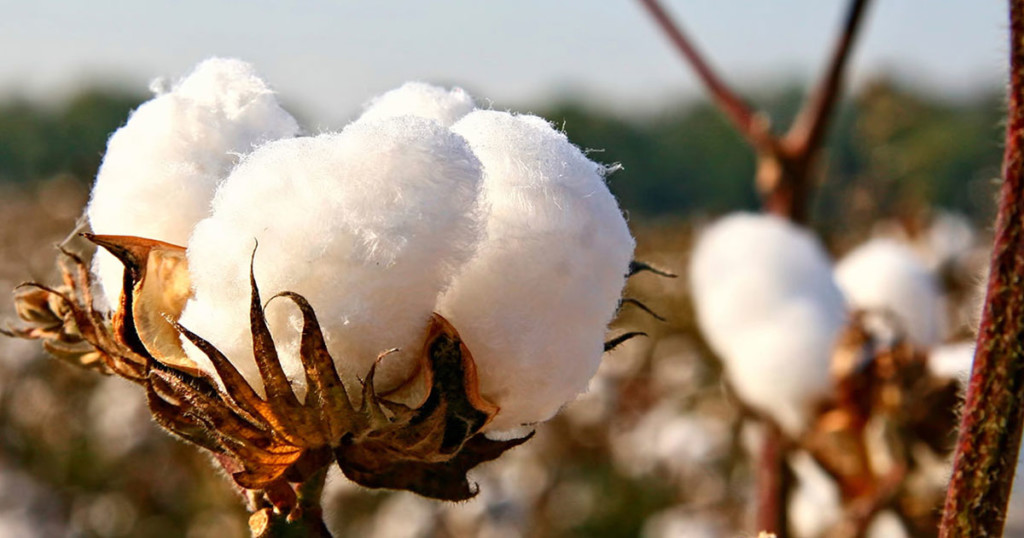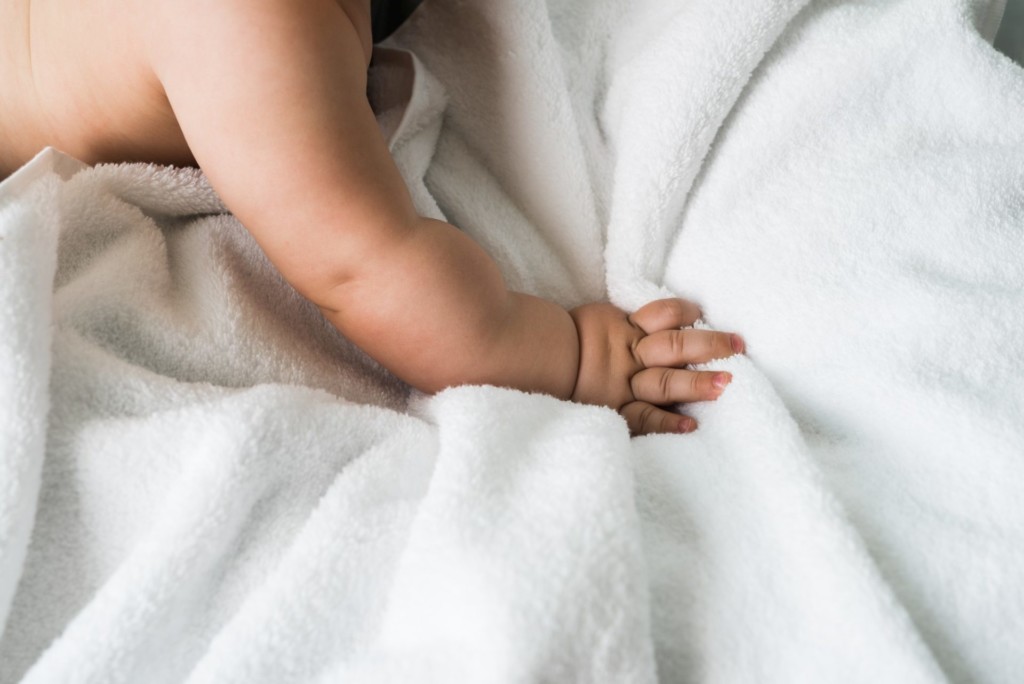 The production of each product of the Your Home Your Spa collection begins with ordering carefully selected cotton from well-known cotton producers. The fabric is then woven exclusively for Luin Living in Denizli, Turkey. The Denizli region has a long tradition in textile manufacturing and weaving. The area's cotton producers set high quality standards and work closely with experts in the textile industry. Denizli is in an area with an ideal climate, which offers excellent growing conditions for cotton. The region is characterized by sunny weather, suitable rainfall and temperature fluctuations that support the growth of long and strong fibers. The soil in the area is also suitable for cotton cultivation, and the cotton plants receive enough nutrients.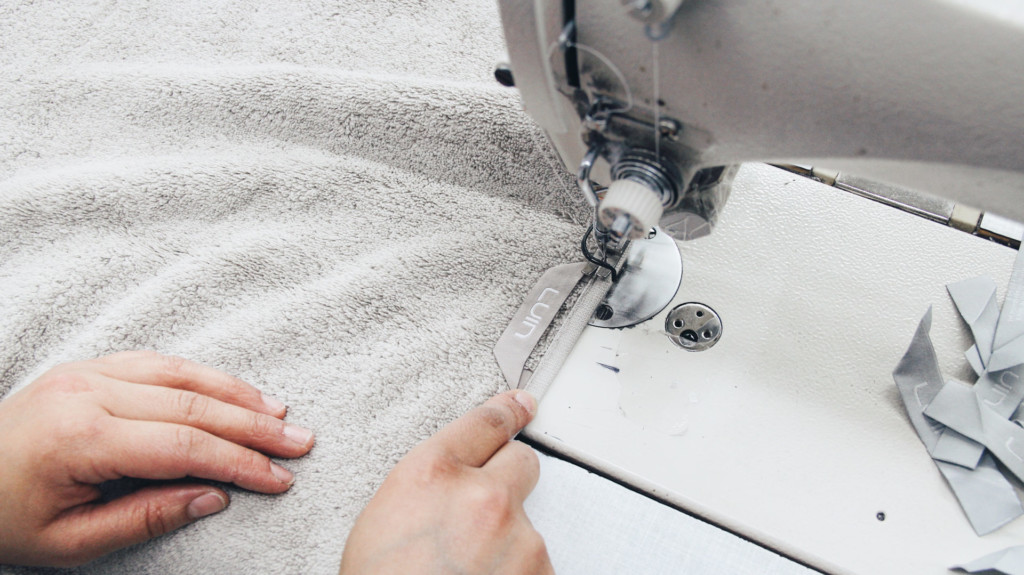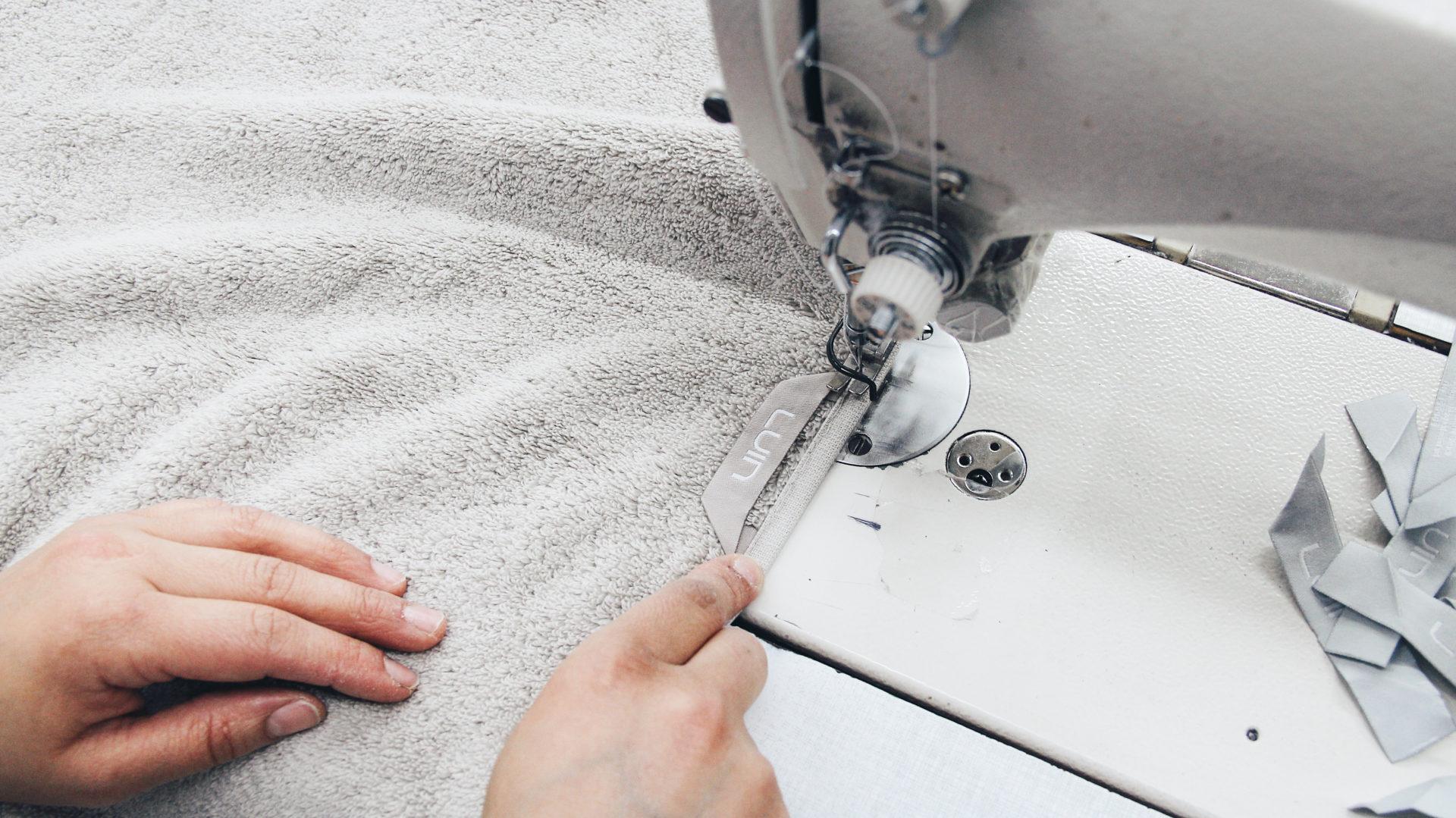 We have personally familiarized ourselves with every manufacturing step and can be proud of the quality, sustainability, and safety of the process. It was obvious to us that our manufacturer must have the highest level Oeko-Tex certificate, to guarantee that no substances harmful to nature or humans have been used in production.
One of the foundations of the material in the Your Home Your Spa collection is the use of the Low Twist technology. Why do we love Low Twist cotton so much?
1. Low Twist of the Fiber: The secret of Low Twist cotton lies in the low twist of its fibers. This means that the cotton fibers are not as strongly twisted as in traditional cotton. The reduced number of threads makes the material soft and silky against the skin.
"With these you can create everyday luxury in the bathroom. <3 After these, all other towels feel like sandpaper, and you wouldn't want to dry your hands on anything else." – Jenni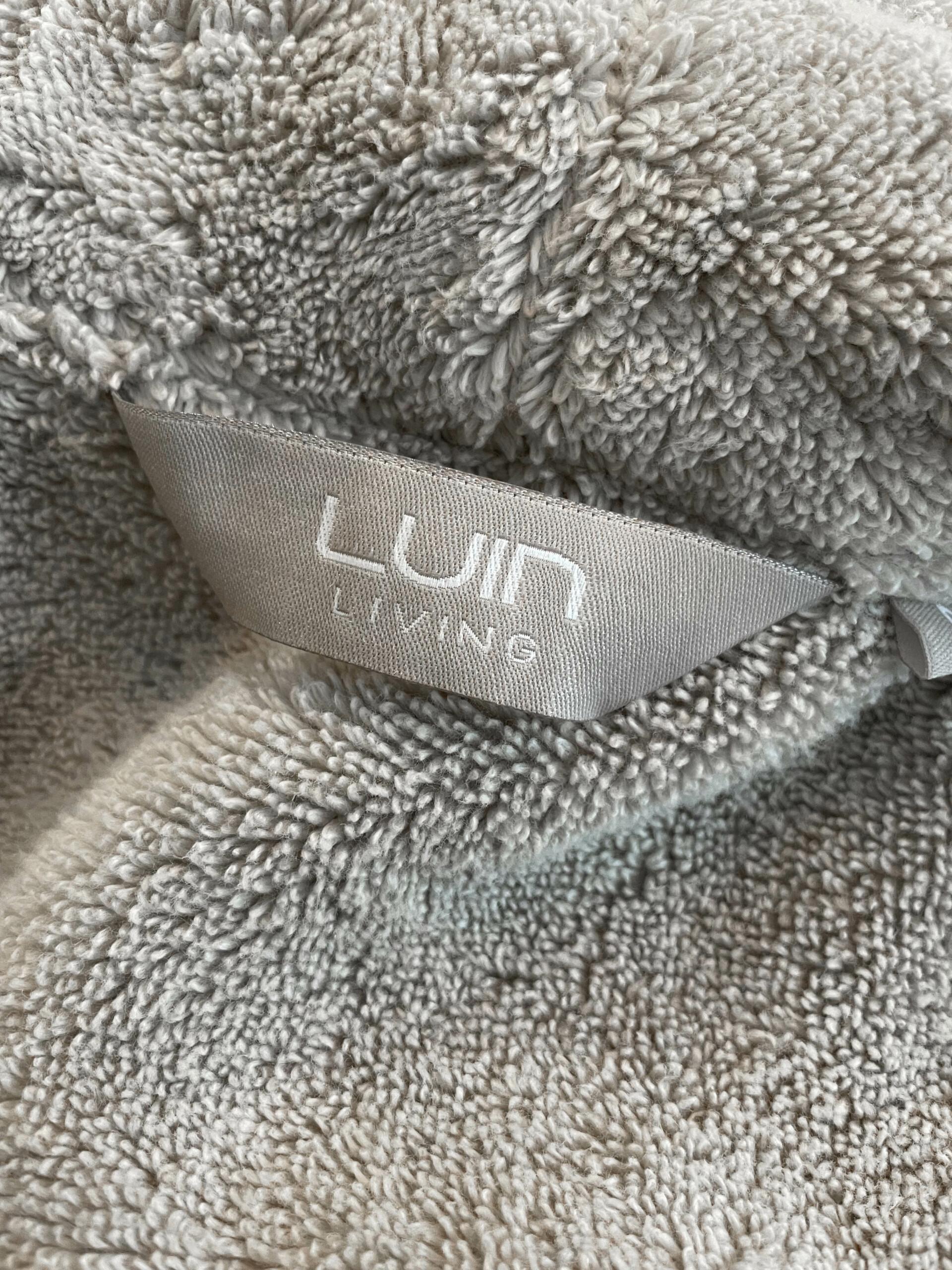 2. Fiber Thickness: Since the fibers of low-twist cotton are not strongly twisted, the individual fiber must be very strong and thick. Thanks to the high-quality fiber, products made from Low Twist cotton are durable and long-lasting. They withstand washing well and still retain their softness.
3. Breathability: Low Twist cotton is a very breathable material. The space between its fibers allows the air to move freely, helping in keeping you cool and comfortable. This makes it an ideal choice for bathroom products such as towels and bathrobes where the breathability of the material is important.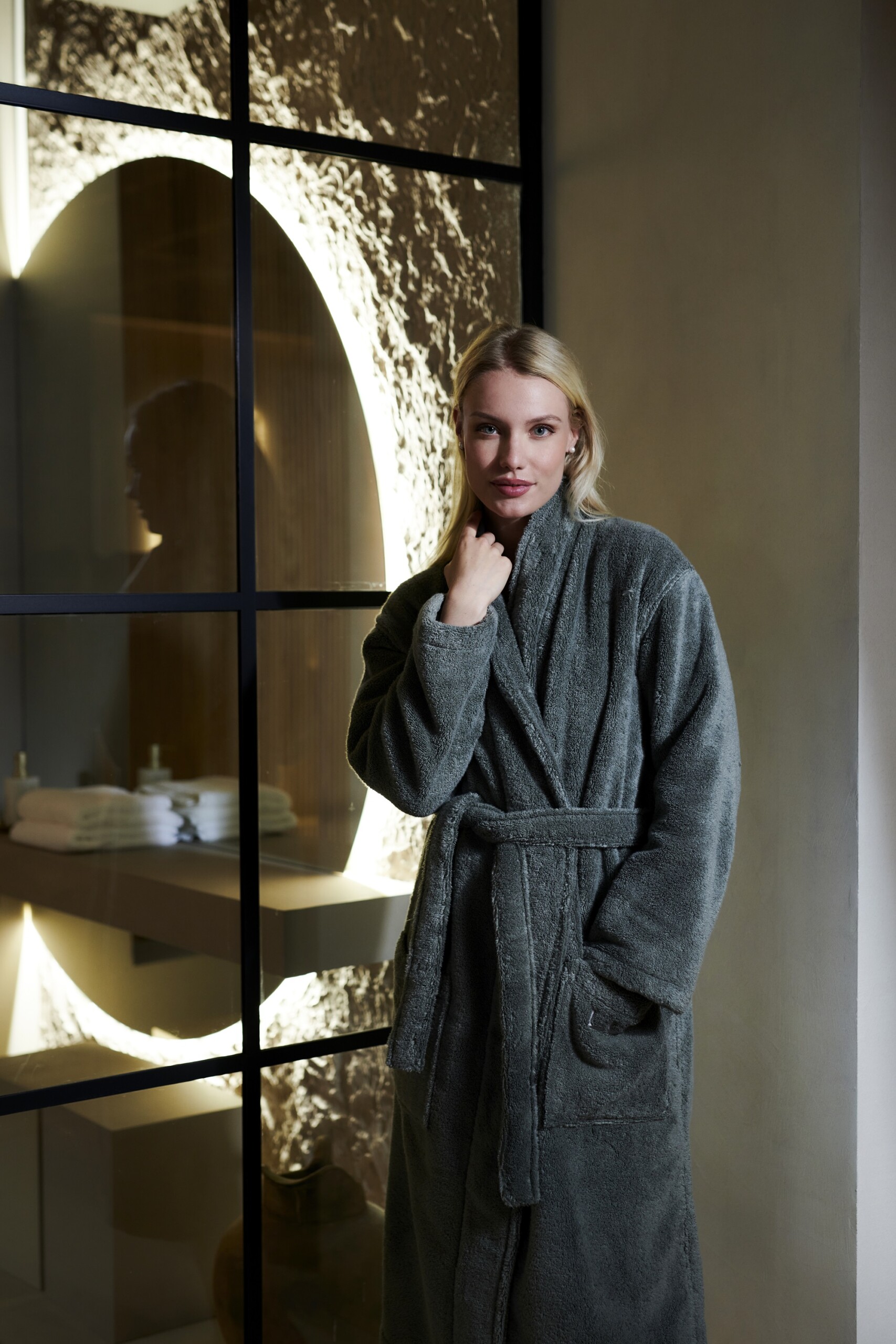 4. Absorbency: Although Low Twist cotton is very soft, it is also highly absorbent. Towels made of Low Twist material dry the skin and hair efficiently, but gently.
"Wonderfully luxurious, soft and absorbent towel. High-quality material in beautiful shades!" – Albana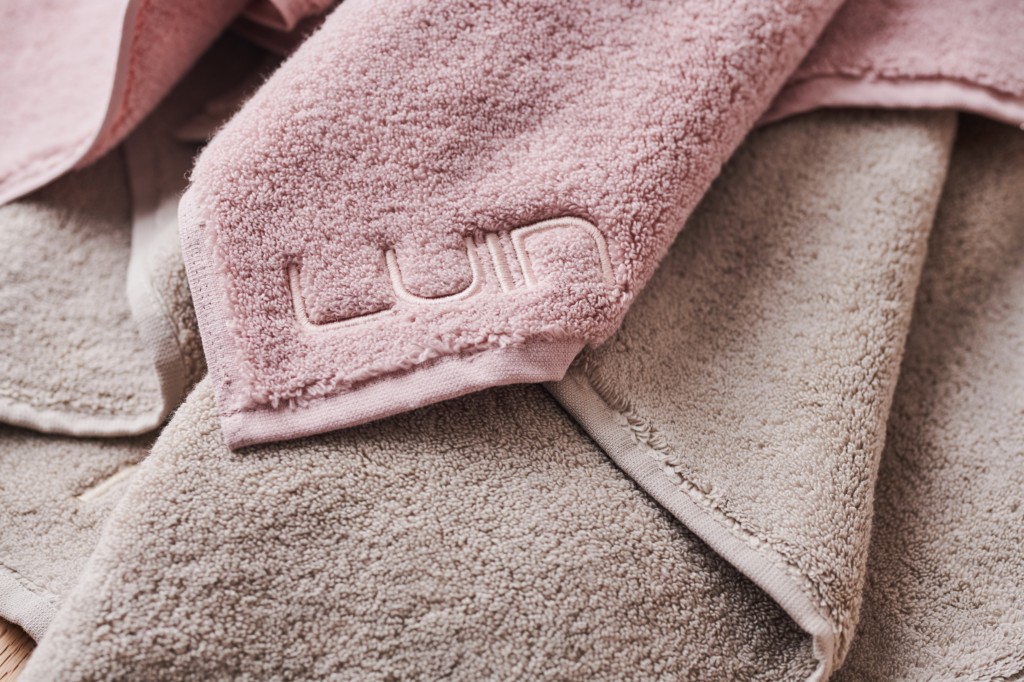 5. Color retention: Low Twist cotton keeps its color for a long time, even if it is washed often. Thanks to this, you can enjoy the beautiful appearance and color tone of the textiles for a very long time.
"Really plush, soft and luxurious towels even after 1.5 years of use. Like new, real everyday luxury :)" -Stina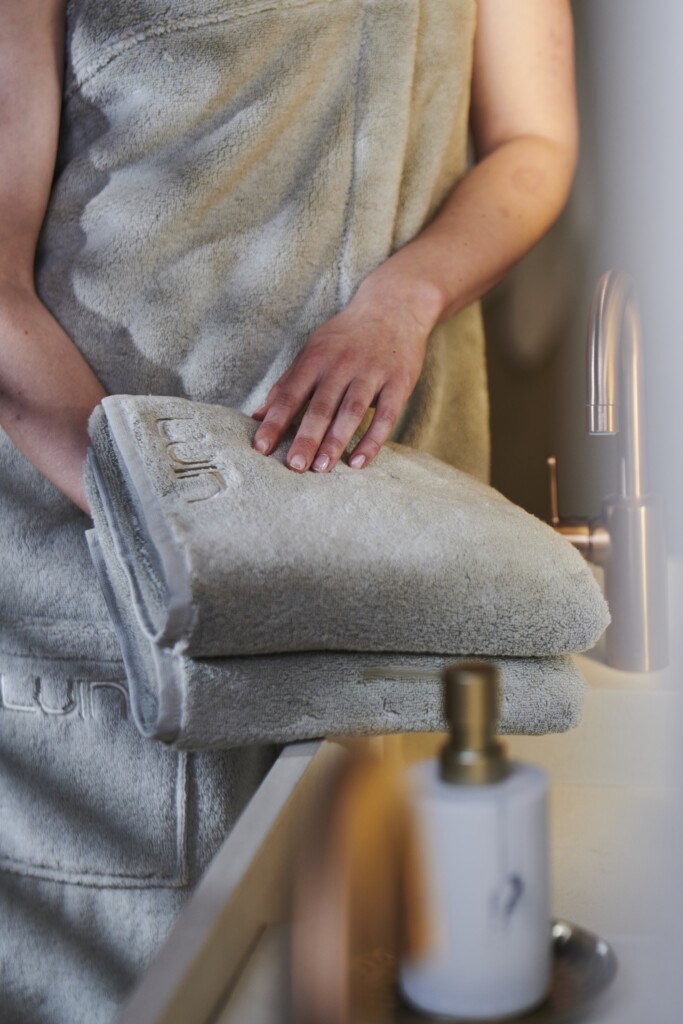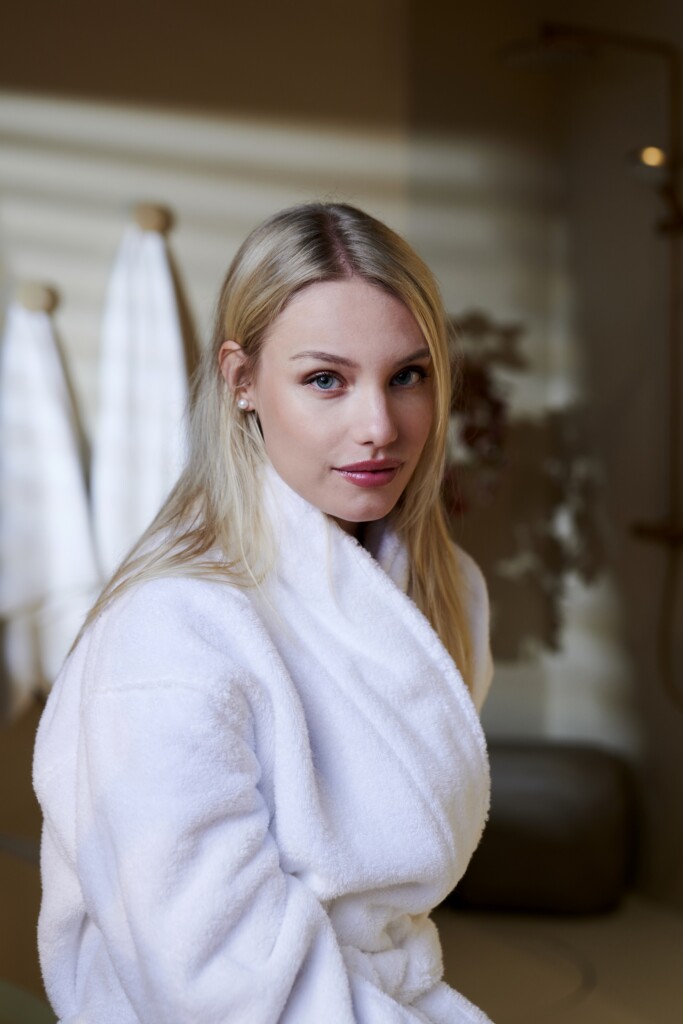 6. Easy Care: Although the Low Twist cotton material feels luxurious, it is still easy to take care of. The Low Twist cotton and tumble dryer form an excellent combination that helps preserve the quality, softness, and comfort of textiles. Caring for home textiles the right way is important in terms of functionality and responsibility, because taking care of products correctly extends their life cycle.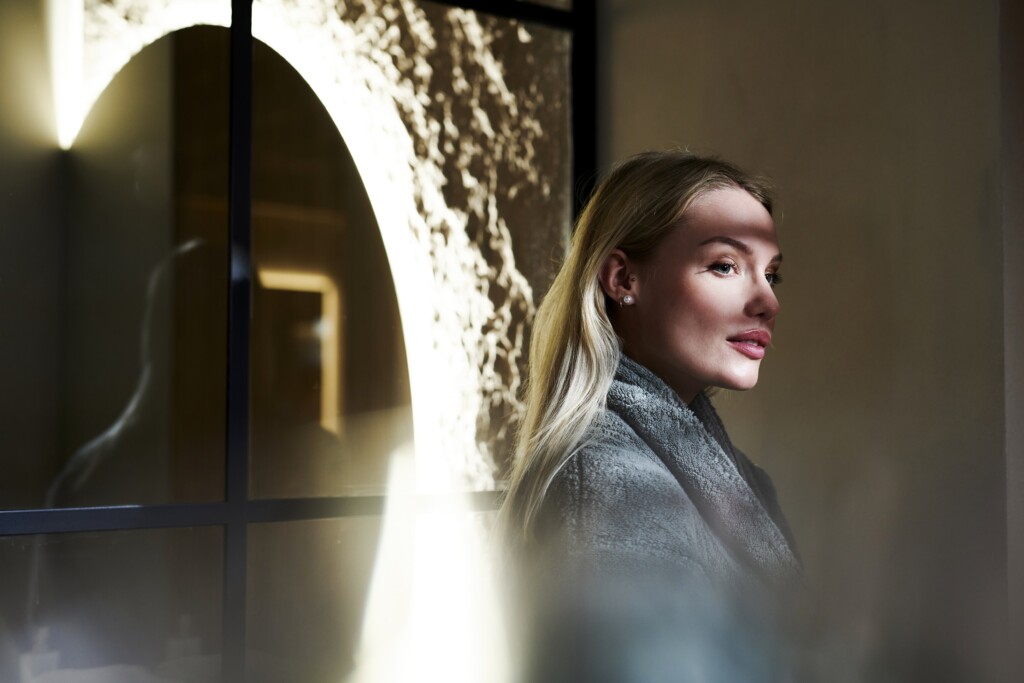 The best thing about the You Home Your Spa collection is not only the material, but that each product is designed to last both in terms of ease of use and design. The colors are easy to combine and suit every home. The details of each product have been carefully thought out so that the product life cycle is as long as possible.
For example, we wanted a snap as the fastening mechanism for the hair towel. The traditional rubber band and button combination is not very long-lasting because the rubber band eventually loses its flexibility.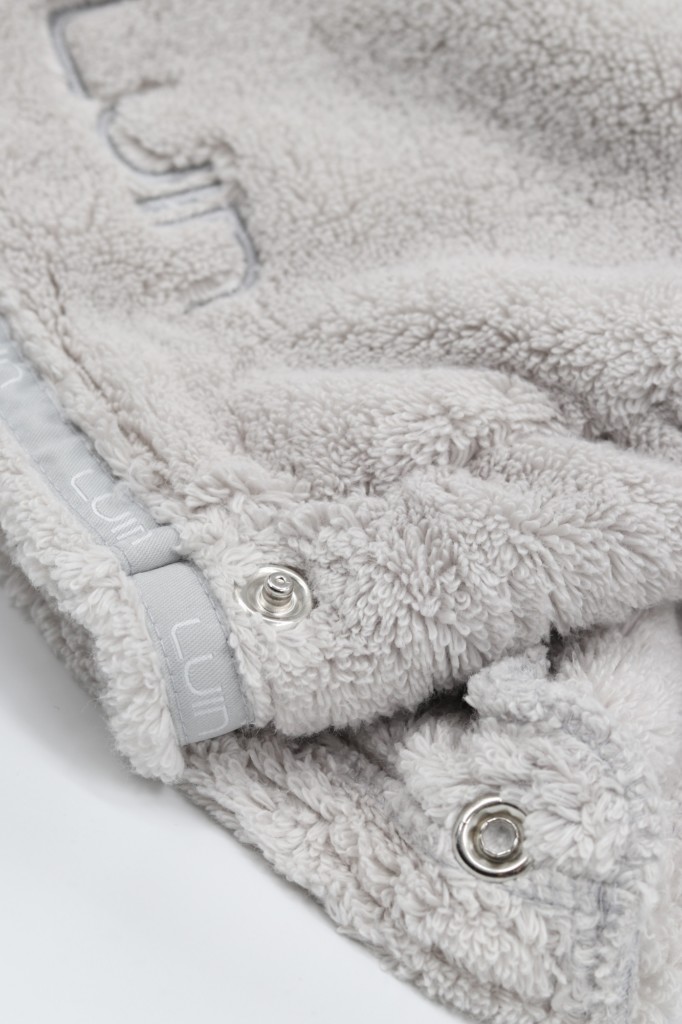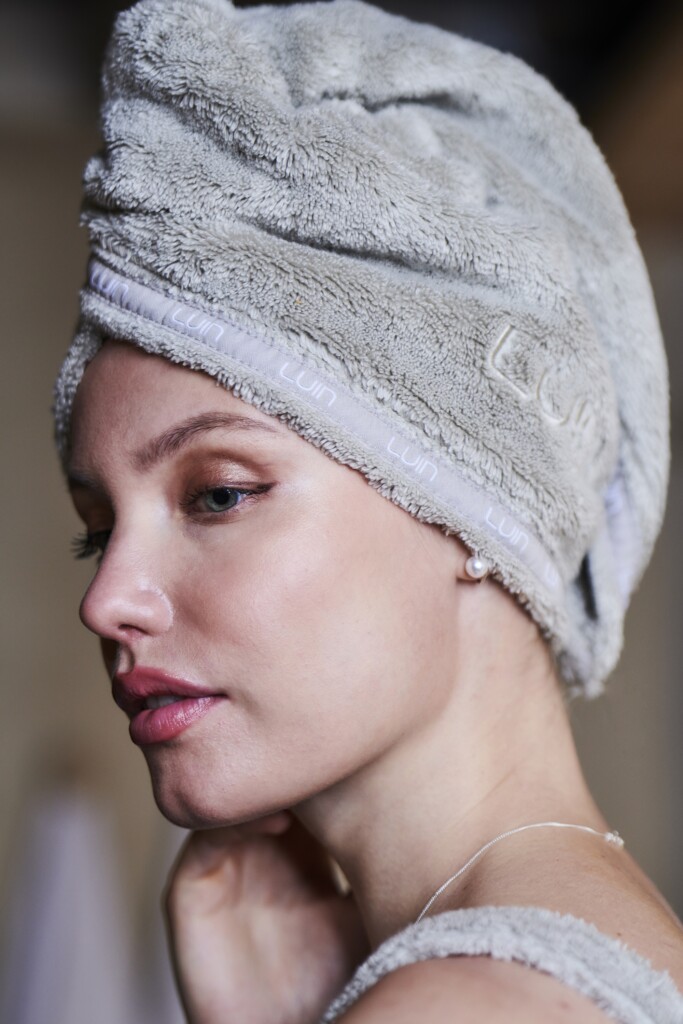 For the spa dress, we wanted to solve the problems of the wrap towel, and design one that really stays on and looks stylish. Both the spa dress and the wrap towel have traditionally used velcro tape for fastening, which also loses its functionality over time, and the sticker may also damage other textiles in the wash.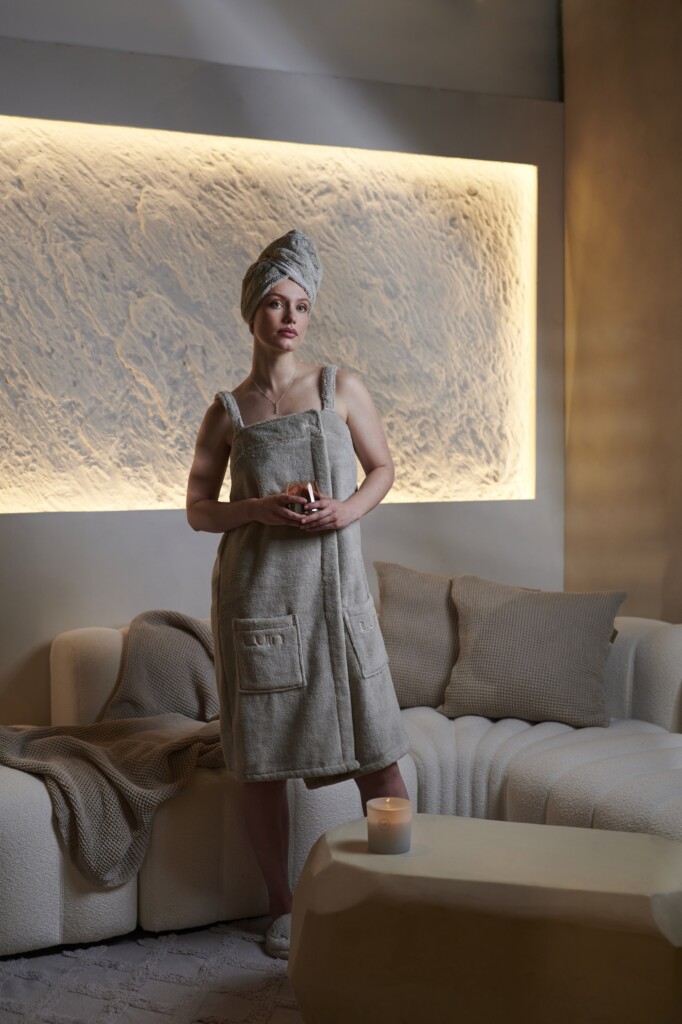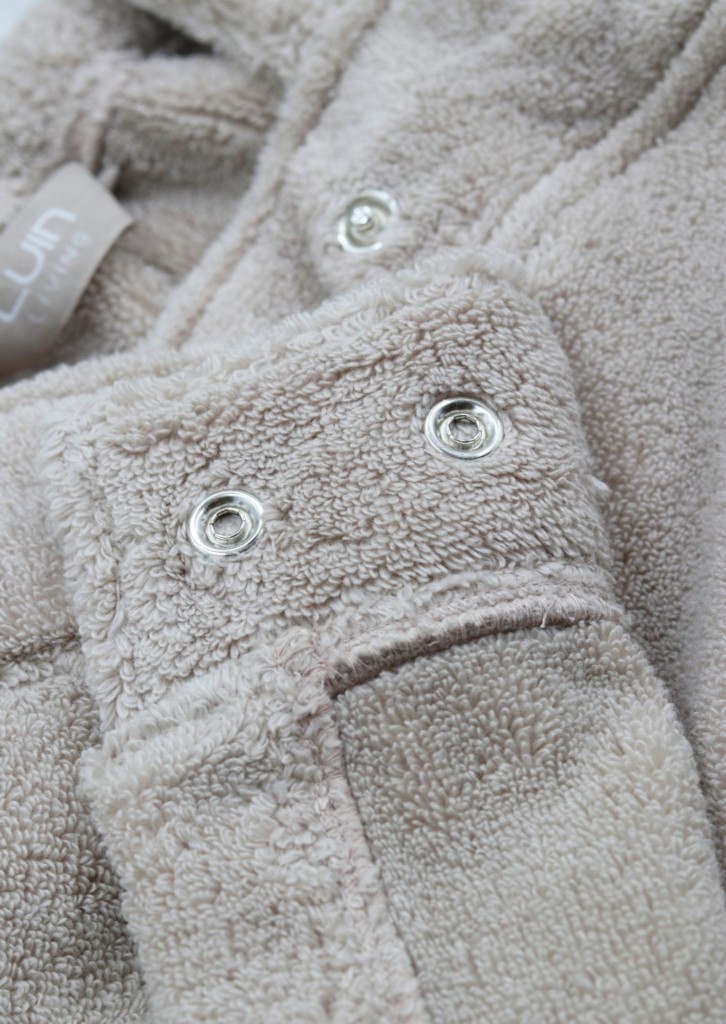 We wanted to make the baby towel as long-lasting as possible, so that its use would not be limited only to baby time. The baby towel's design, snap fastener and hood make it a perfect towel for up to 5 years old.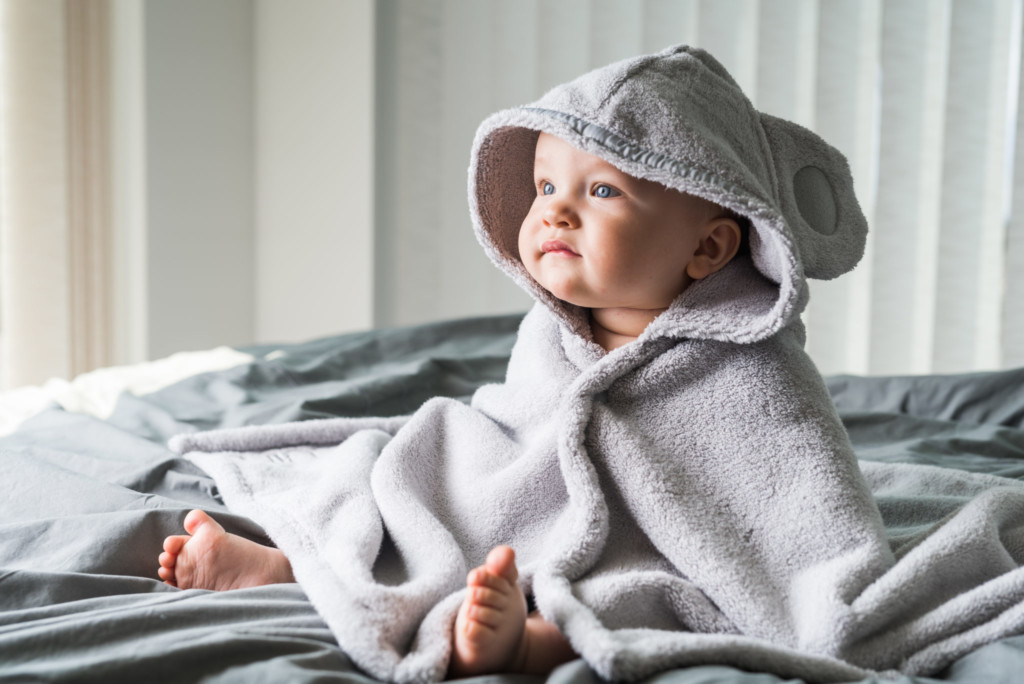 For our bathrobes, the belts are attached to the back of the robe, which has increased the wearing comfort of the bore considerably. No more searching for lost belts! This is a very good feature, especially in kids bathrobes.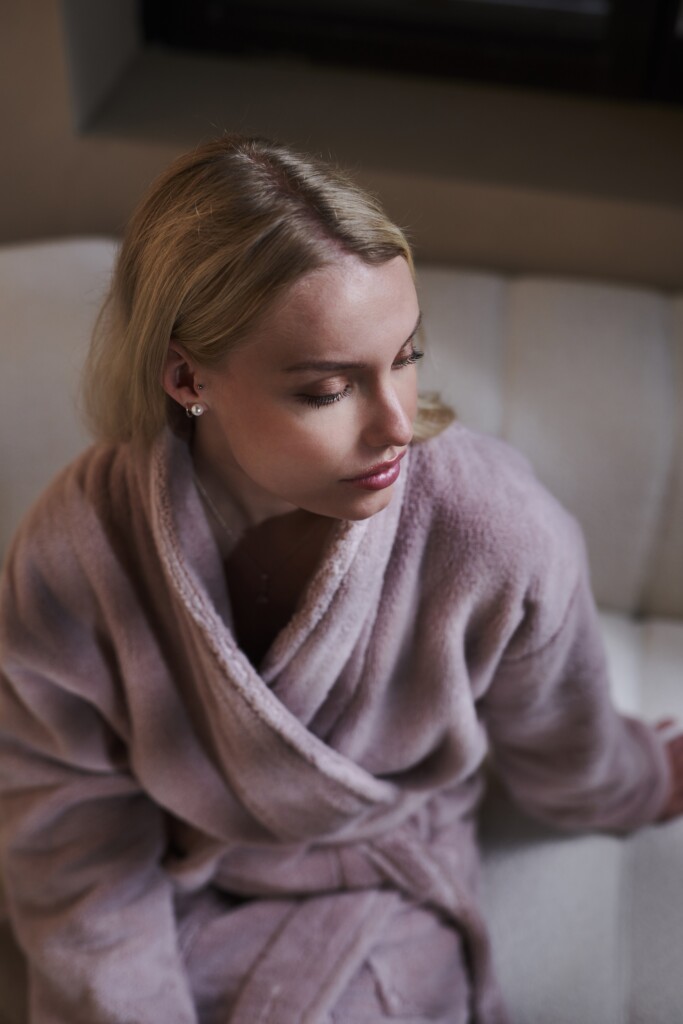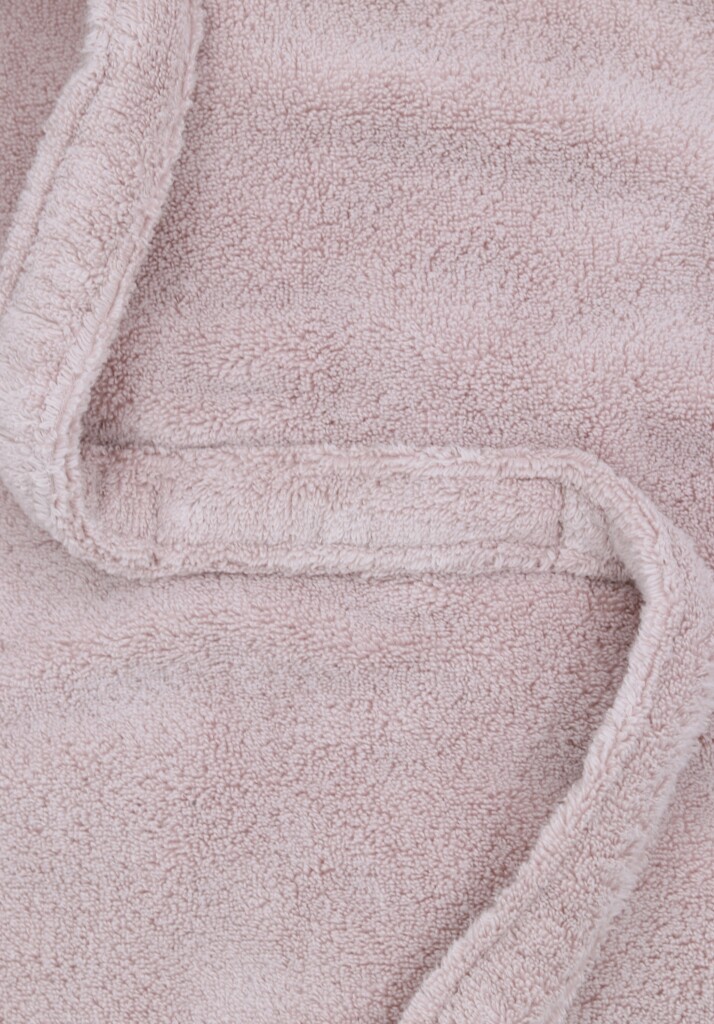 We have a total of six different sizes of towels!
Have you ever dreamed of turning your ordinary bathroom into a five-star spa experience? With spa and face towels, you create a new experience in the bathroom. Our Japanese customers love small spa towels as they tend to carry small towels with them.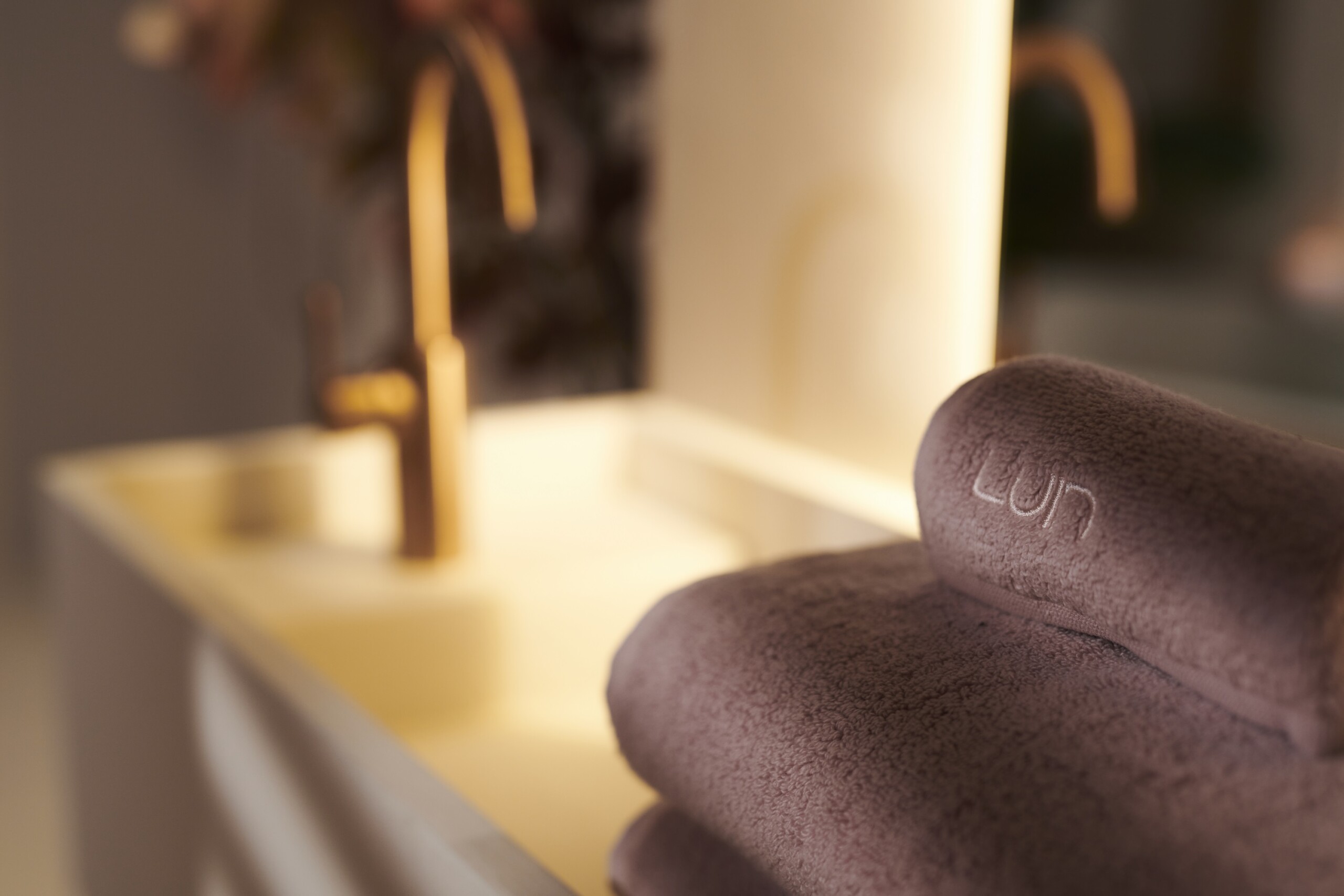 We have brought two larger sizes alongside the traditional bath towel size. The bath sheet takes the towel experience to a whole new level. Thanks to its large size, there is no need to fear flashing others. Once you try on a bath sheet, you will never want to go back to a traditional bath towel.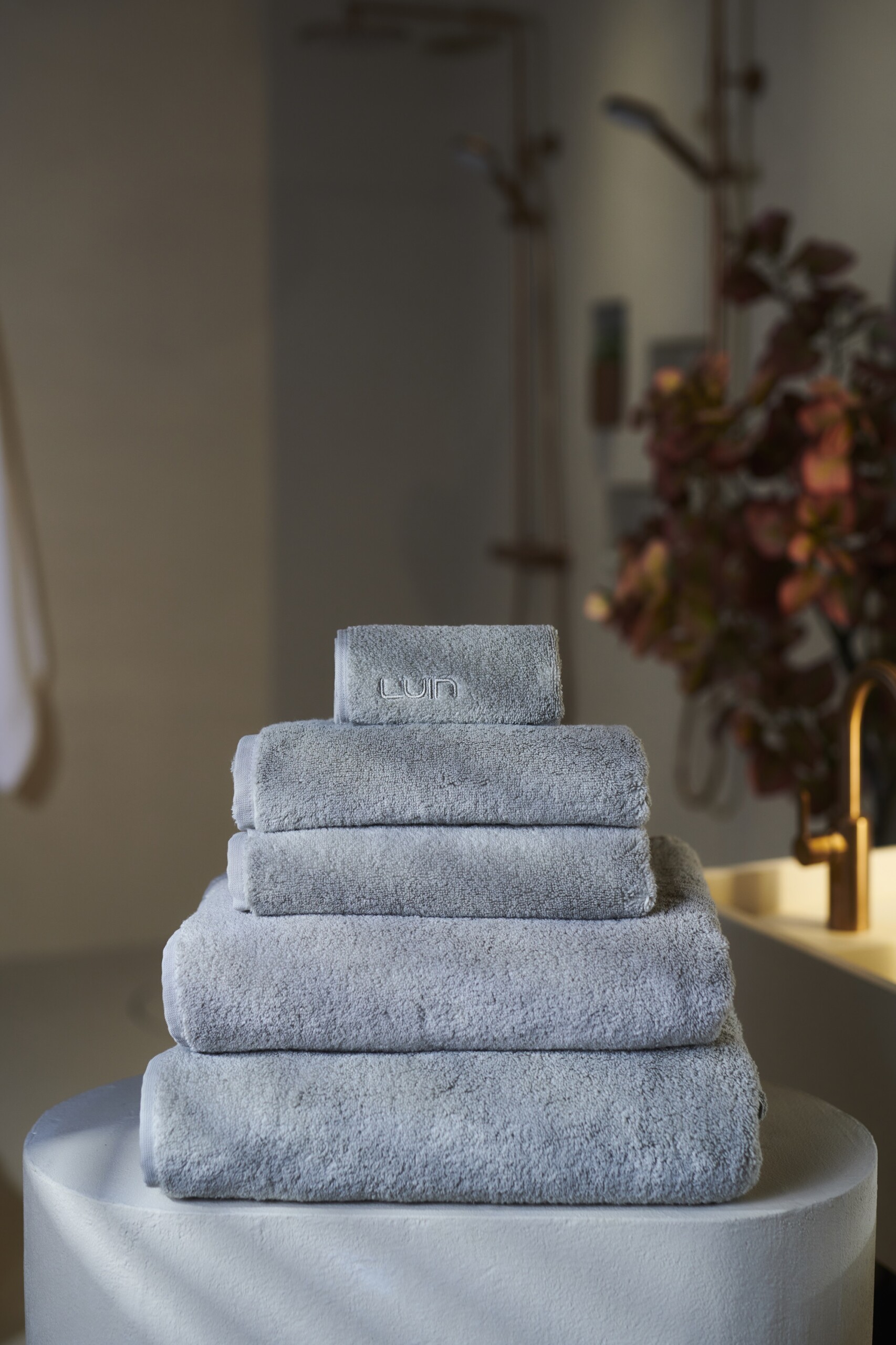 "Years ago, we changed all our towels to these, and the children have also liked them and received them as gifts in their own homes. And this bath sheet is the crown of it all; wonderfully big and plush." -Jaana
The products of the Your Home Your Spa collection combine softness, comfort, durability, and a stylish appearance, which makes them an excellent choice for bathrooms to bring luxury into your everyday life.